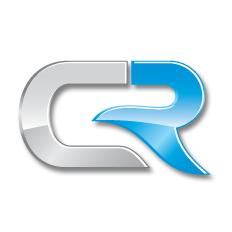 The Inc. 5000 was harder to get into this year than ever in its history.
(PRWEB) August 26, 2013
Chrome River Technologies, a leading provider of expense management software and automated invoice processing, today announced that for the second consecutive year they were recognized on the annual Inc. 500|5000 list, an exclusive ranking of the nation's fastest-growing private companies. This year Chrome River also joins the exclusive list of Inc. 500|5000 alumni by repeating their growth.
The list represents the most comprehensive look at the most important segment of the economy—America's independent entrepreneurs. As an alumnus, Chrome River now shares a pedigree with Intuit, Zappos, Under Armour, Microsoft, Jamba Juice, Timberland, Clif Bar, Pandora, Patagonia, Oracle, and dozens of other notable recent alumni.
Between 2009 and 2012, the period from which Inc. formulates growth results, Chrome River grew revenue by nearly 300 percent. The company was also recognized as one of the fastest growing companies in the Los Angeles Metro Area by ranking in the Top 100. To see the full list of Inc. 5000 honorees, go to http://www.inc.com/inc5000.
"The Inc. 5000 was harder to get into this year than ever in its history," Eric Schurenberg Editor in Chief of Inc. Magazine wrote in his congratulatory letter. "The median company on the list increased sales more than 140 percent since the start of 2010, while the average honoree grew a mind-boggling 468 percent."
"We are honored to again be recognized as one of the nation's fastest-growing private companies as well as joining the exclusive list of Inc. 500|5000 alumni," says Alan Rich, co-founder and CEO of Chrome River. "In a challenging economic environment, companies must be astute about how they spend their money and are held accountable for staying within or under budget. Chrome River helps companies worldwide do just that by delivering a service that provides complete process automation and cost controls around a company's accounts payable operations. Our significant revenue growth over the last three years is a continuing endorsement of the value our service provides."
"Not all the companies in the Inc. 500 | 5000 are in glamorous industries, but in their fields they are as famous as household name companies simply by virtue of being great at what they do. They are the hidden champions of job growth and innovation, the real muscle of the American economy," says Inc. Editor Eric Schurenberg.
About Chrome River
Chrome River Technologies, Inc. provides expense reporting and invoice automation solutions that uniquely combine the latest available internet technologies with a team of industry-leading implementation and support experts. Chrome River delivers immediate payback via a "Software as a Service" delivery model that requires no hardware, no software, and no long-term commitment. This unique service is easily configurable to meet the needs of organizations worldwide with complex expense management policies and collaborative approval processes. Additional information about Chrome River Technologies, Inc. and its solutions may be obtained by phone at 1.888.781.0088 or by visiting the company website at http://www.chromeriver.com.
MEDIA CONTACT
Connie Moser
Chrome River Technologies
Tel: 888.781.0088 x701
Email: connie.moser(at)chromeriver(dot)com