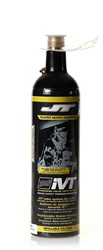 $10.99 best price anywhere for a 12 oz co2 tank
Morgan, UT (PRWEB) August 24, 2013
Ninja Paintball Tanks are now available at Action Center Paintball. Ninja paintball tanks are in stock now and Action Center is carrying their full line. Their Tanks start at $34.95 for the 48/3000 Aluminum used and are priced up to the $159.95 for the 90/4500 Carbon Fiber Tank. The Ninja Paintball tanks are 100% made and assembled in the US and are built to all DOT and ASTM standards. The company, Ninja Paintball, has been making paintball parts and tank regulators for over 20 Years. They have made been making the tank regulators for PMI, Draxxus, and others. Their tried and true regulators have innovated the paintball industry and advanced the sport.
The two most common size Ninja Paintball tanks are the 50 CI Peanut tank and the 68/4500 Tank. These two tanks are most commonly seen on the field for the combination of their small size, light weight, and high shot capacity. The 50/4500 Ninja Tank can get about 1000 shots off of a full fill and is very lightweight and compact. This Ninja tank is designed to give you a lot of shots with the smallest possible bottle configuration.
The Ninja 68/4500 is the most common item in the Ninja Paintball Lineup. This tank is very lightweight and gets about 1200-1300 shots off one fill. This Ninja Tank works with all 68ci tank covers and is a great fit with any player or gun.
The Ninja Tank Regulators are fully adjustable from 850-450 psi which allows your tank to work perfectly and the most efficiently with any paintball gun on the market.
Overall, Ninja Paintball and Ninja Paintball Tanks AVAILABLE HERE buy them here. You will not be disappointed with any NINJA Paintball Product.
Visit the Action Center stores here:
http://www.actioncenterpaintball.com/Paintball-Tanks/