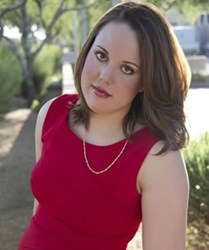 Success is measured by the lasting effect you leave after your death, the world you bestow upon the next generation.
Scottsdale, Arizona (PRWEB) August 24, 2013
On Thursday August 22, 2013, people from all walks of life participated in a live broadcast via telephone or online video during Dahryn's regularly scheduled Monthly Enhancement Program™ by Trivedi Master Wellness™ to hear the profound insight of Dahryn Trivedi, the wife of Mahendra Kumar Trivedi (founder of the Trivedi Foundation™ and Trivedi Master Wellness™) who was brought to the level of spiritual mastery under his guidance. Mahendra Trivedi began the event by requesting people to call/write in the chatroom about, "What does it mean to be a good human?" Participants exchanged their thoughts and experiences on the subject in anticipation of the following discourses.
Dahryn began her discourse by defining the main, distinguishing factor that separates humans from other animals and living organisms. She explains that animals have the ability to survive with little or no help from an outside source, but they lack the ability to largely contribute to the whole of the species/animal kingdom so that other animals can survive with much less effort and with much greater quality. She comes to the conclusion that, in order to become a better human and benefit humanity, the first step is to become independent. By doing so, we accumulate something for our own survival and are able to refrain from becoming a burden and liability on society and humanity. But through higher consciousness, we can take this to the next level and start producing something for humanity that contributes to something beyond our individual existence. There have been many people who have made a contribution to humanity (i.e. science, technology, medicine) that continued to benefit the next generation, and will continue to benefit future generations.
Dahryn says, "Success is something that inherently gives us satisfaction. However, in pursuit of true success, some people grasp out at wealth, hoping to accumulate something that will make them feel like a worthy human being. Some grasp out at a social image, or a certain reputation, or a national or international award. This is comparable to a bird collecting shiny baubles for its nest - it is something that may help us feel comfortable or temporarily special, but it cannot define us as a successful human. Real success is always counted as how much you can contribute to society and your fellow humans in any particular moment, and further, how much you can help humanity in the span of your life. Of course, success is also measured by the lasting effect you leave after your death, the world you bestow upon the next generation."
After the discourse, Mahendra Trivedi further elaborated upon the subject in his own words. The program ended with an energy transmission from Dahryn Trivedi.
Dahryn Trivedi is one of the spiritual teachers who have the ability to transmit an unknown energy across the globe through their thoughts, and that miraculous energy has the ability to optimize human potential and change the character and behavior of living organisms and nonliving materials, in which the results are called the Trivedi Effect®. More than 4,000 experiments have been conducted with the help of the most sophisticated technology available to science, in various laboratory experiments, and leading to several publications in leading international, peer-reviewed, scientific journals. Every case has left scientists astounded by the results and forced to question the validity of our current, scientific paradigm. These studies have forced scientists to face an uncomfortable truth: in a mere few minutes, Mahendra Trivedi could transform living organisms and nonliving materials simply through his thoughts in ways that conventional science found difficult or impossible. Mahendra Trivedi was able to rule out the possibility of the placebo effect and of chance occurrence through stringent testing conditions and repeatable results. In response, a new line of scientific enquiry is emerging to look at the potential the Trivedi Effect® can offer the world. These experiments are a part of Trivedi Science™, and can be viewed at http://www.TrivediScience.com.
Tens of thousands of people throughout the world have reported dramatic improvement in all areas of their lives from the Energy Transmissions™ of Mahendra Kumar Trivedi, lovingly known as Mr. Guruji, and Dahryn Trivedi. People claim to have drastic relief in their health conditions, such as those suffering from insomnia, sleep apnea, sleep disorder, fatigue, chronic fatigue, tiredness, depression, anxiety, menstrual cycle disorders, as well as those with problems in their relationships, job conditions, and finances. These individuals are experiencing higher levels of confidence, a stronger libido, and improved sex performance. According to the people's testimonials, they are no longer suffering from ADD, ADHD, emotional trauma, stress, and manic depression. Thousands of individuals have shared their life-altering experiences via written and video testimonials, available at TrivediTestimonials.com.
A video replay of Dahryn's discourse is available at: http://vimeo.com/73000922.