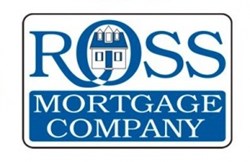 Westborough, MA (PRWEB) August 27, 2013
Ross Mortgage has begun production on Bob Kalagher's new radio show which airs on Money Matters Radio Network during weekend afternoons. As of right now, Kalagher will record in the Needham, MA Money Matters recording studio, but plans to build a studio at Ross mortgage Company early next year. The show is one hour long and features guests with knowledge in areas that interest home owners and home buyers. The first show can be heard here http://rossmortgage.co/.
Ross Mortgage wants to move to the forefront of peoples' minds when they think about a quality mortgage company. Currently they are looking for REALTORS®, Builders, CPA's, Financial Planners, Inspectors, Attorneys, Appraisers, Insurance Agents and anyone else that could be helpful to the listeners. There is an option to be a guest on the show or even a possibility of guest hosting a show. For more information, contact Ross Mortgage Company here http://rossmortgage.co/contact-us/.
About Ross Mortgage Company:
Ross Mortgage Company was founded by Robert J. Kalagher and his father in November of 2001. The co-founders have 30+ years' experience in the retail mortgage banking industry. The corporate headquarters is located in Westborough with additional offices throughout Massachusetts and southern New Hampshire. Ross Mortgage is licensed in Massachusetts, New Hampshire, Maine, Connecticut, and Rhode Island.
Ross Mortgage offers a variety of mortgage loan products, and the company is a Direct Endorsed lender for the Federal Housing Administration and the Veteran's Administration. As an approved lender, Ross Mortgage has the ability to originate, underwrite and close these government guaranteed mortgage loans in all the states where it holds a license.
We lend in the following states: MA, RI, ME, NH, CT. Massachusetts License MC2084, Rhode Island License Number 20051871LL, Maine License Number #SLM8280/SLB12108. Licensed by the New Hampshire Banking Department, First Mortgage Broker and Banker License No. 8882-MBB, State of Connecticut Department of Banking, First Mortgage Lender/Broker No.