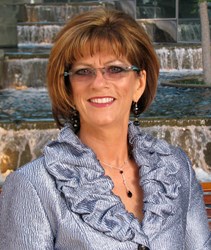 'Embracing Dyslexia' is a great tool for educating a wider audience about the broad impact dyslexia has on today's society.
Elgin, Illinois (PRWEB) August 28, 2013
Holly York, a leading educational consultant focused on helping adults and children with dyslexia, is an executive producer of a new, groundbreaking documentary on the subject.
York contributed significantly to the making of "Embracing Dyslexia," which examines the challenges and opportunities of people who have dyslexia. Throughout the process, she offered expert guidance and professional insight to the film's director, Luis Macias, after the two met while the filmmaker was doing research for the documentary. Macias initially contacted York to provide an onscreen interview, but she soon took on a greater role in the production.
"I see this documentary as a wonderful resource for individuals and parents of children suffering with dyslexia," said York. "Luis has done an excellent job of conveying the anxiety, frustration and difficulty parents and caregivers experience when trying to get their children the help they need after being diagnosed with dyslexia. 'Embracing Dyslexia' is a great tool for educating a wider audience about the broad impact dyslexia has on today's society."
Through her consulting firm, York Educational Services, York provides specialized tutoring, guidance and workshops for children and adults, as well as dyslexia screening services. She is also committed to advocacy and educating the public about dyslexia, and offers speaking engagements for public and private schools, homeschooling groups, community organizations and conferences. She encourages families and caregivers to learn about dyslexia and communicate openly with children and educators, while remembering to appreciate the strengths of individuals who have dyslexia.
In addition to her role as executive producer, York also appears in "Embracing Dyslexia," speaking not only about dyslexia's challenges, but also how people who have it can still find success in school and life.
"Dyslexia is a widespread problem, but it is also a manageable one," said York. "The biggest hurdle faced by most dyslexic people is the challenge of identification. A lot of people suffering from dyslexia internalize the problem, and tend to think of themselves as stupid or incapable of learning. This couldn't be further from the truth, and I'm out to make sure people know that."
York has dedicated her 28-year career to helping students with special needs, including as a special education teacher and school administrator. She started York Educational Services with the primary goal of empowering people with dyslexia to reach their full potential.
"Embracing Dyslexia" will premiere August 31 at the Elgin Marcus Cinema in Elgin, Ill. Advance tickets are available for purchase at http://www.embracingdyslexia.com/?p=Buy-Tickets. The film will be made publicly available online following the premiere.
To learn more about Holly York and her firm, York Educational Services, visit http://www.yorkeducationalservices.com/.