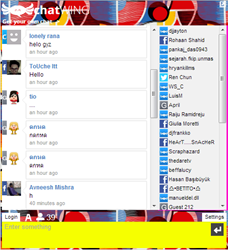 Boston, MA (PRWEB) August 27, 2013
Boston, MA – With the Internet growing every day, Chatwing Chat Software Development Team has decided to support student blogs by offering a new form of global connection. Through Chatwing 3.0, student bloggers can communicate with each other regarding topics that are confusing them. Aside from that, they can share research materials and send social media requests.
Based on the short research done by Chatwing Team, students are getting more information from forums than reference websites. Forums create a collective sense of awareness and students can pool the information they truly need.
"A forum with a chatroom is something that people should look out for," Says Ivan Diamond, head of the student blogging initiative for Chatwing. "Since a forum magnifies communication, the chat box doubles or triples the rate. Chatwing 3.0 is the answer to communication woes. In this app, we have included everything. From basic customization tools to advanced premium features—everything is available. We are even adding up new features in coming months."
Aside from the student blogging initiative, the Chatwing chat app team is looking forward to expand in financial portals and forums. Even though there are millions of niches to cover, the chat software company is dedicated in providing means of communication for everyone.
About Chatwing.com
Chatwing.com specializes in the new field of live website chat software. Over years, the Chatwing team has introduced live chat widget for hundreds and thousands of blogs. The Chatwing application bridges people from many parts of the world, creating global synergy through the Internet. The shout box can be installed in just seconds, and it can be used for varying purposes such as leisure and Internet marketing. It also allows a user to customize the size, color, and name of the widget.