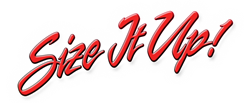 New York,NY (PRWEB) August 27, 2013
Black Rhino is a reputed wheels and tires provider that offers truck wheels and off road wheels for sale. Their custom truck wheels can fit some of the most popular brands like Cadillac, Nissan, Ford, Lincoln, GMC, Toyota, and much more. They offer a variety of different styles of wheels for SUVs and trucks; and among them, the Black Rhino Ocotillo Wheels are available in gloss black and matte black finish whereas the Black Rhino Sidewinder SUV and truck wheels exists in matte black finish as well.
Black Rhino wheels can carry heavy loads easily as they are well-built and tough. Moreover, their wheels ensure a comfortable, easy, and vibration-free ride. Online retailers who are planning to add Black Rhino products to their store can now refer to the SizeItUp catalog for the fitment details. Customers can now have one more reason to rejoice as Black Rhino is added to the SizeItUp database.
"We are proud to announce the integration of the popular brand Black Rhino to our database," exclaimed a representative of SizeItUp. He further added, "Moreover, the brands available at our website are extensively verified so that our customers can receive the best wheels and tires that fit the vehicles perfectly."
More about SizeItUp:
SizeItUp is a reputed and renowned wheel and tire fitments data expert. We provide professional guidance to all those companies that are not satisfied with their current fitments guide. Our guide offers numerous information regarding wheels such as dually fitments, lifted truck fitments and staggered fitments. In addition, all these details are completely verified against real vehicles. You can take a look at our fitments guide by visiting us at http://www.sizeitup.com/. Our fitments catalog is ACES compliant and hence, it can be easily integrated on various platforms like eBay, Amazon, etc.