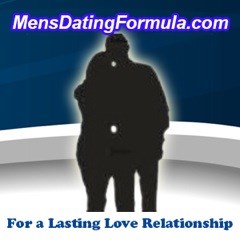 Men need a clear understanding of what really turns women on. And it's not what most men think!
West Palm Beach, FL (PRWEB) August 28, 2013
Why have two female Dating & Relationship Coaches created a new program exclusively for men? Because men can greatly benefit from understanding what women are looking for in relationships.
Dating and Relationship Coaches Rosalind Sedacca, CCT and Amy Sherman, LMHC co-created Mastering the Challenges of Dating: A Success Formula for Men to bridge the gender gap. Their program provides insights that few men have and most really need.
Unlike many dating programs for men, this one doesn't teach tricks, games or flirting styles. Instead, it focuses on grasping the key differences between women and men regarding significant dating and relationship issues. That gives men a meaningful edge on how to "read" and attract a partner before knowing her very well.
Steve Harvey writes successful books for women to help them avoid common mistakes. Sedacca and Sherman believe the same applies to men because:

Men learn about relationships from other men, which may not be the most successful strategy for long-term success.
Men need a clear understanding of how women think, what they need and what really turns them on. And it's not what most men think!
Understanding women's agendas will give pro-active men a significant edge over other guys in the dating market.
With more than twenty years of experience in the dating and relationship field, Sherman is also a Licensed Mental Health Counselor and Sedacca is a Certified Corporate Trainer. Together they co-authored 99 Things Women Wish they Knew Before Dating After 40, 50 and Yes, 60! as well as the Dating Rescue 10-week eCourse and the Create Your Ideal Relationship Kit – both for women.
The new men's program provides Proven Success Formulas for finding compatible partners, dating smarter, recognizing red-flag warnings, moving into intimacy and knowing when you've found a "keeper." Content includes appearance, self-confidence, communication skills, past-relationships, first date jitters and more, approached with candor and a welcome touch of humor.
The Coaches provide examples based on years of experience along with advice, tips and practical suggestions. Key Exercises and insightful questions re-emphasize the most important messages in each section.
Mastering the Challenges of Dating was designed for men who are:

Stuck in a dating rut
Tired of getting into relationships that go nowhere
Fed-up with making poor choices
Frustrated by dating partners who don't seem to care
Looking to make dating more rewarding and fun
"We all know dating can be challenging, especially in mid-life," says Sedacca. "So we talk about having realistic expectations, where to find the best dating prospects, how to be ready and receptive when the right person comes around. And most significantly, we stress the essential points real women wish men knew when dating or beginning a new relationship."
"Equally important, men need to have the confidence and self-esteem that women look for in a partner," adds Sherman. "And that's not always easy. For many men, especially when dating after a divorce or a breakup, doubts and insecurities take their toll – just as with women. While men may not discuss these fears, the questions are still there: Will anyone find me desirable? How do I compare with other men? Should I look for a lasting relationship or just play dating games without expectations?"
Mastering the Challenges of Dating: A Success Formula for Men addresses these and other relevant issues to help men make dating more enjoyable and successful. It guides men in overcoming obstacles that short-circuit promising relationships and offers suggestions for maintaining excitement and intimacy in a new relationship. It's a step-by-step formula for reducing relationship mistakes and increasing the likelihood of developing a healthy relationship with a wonderful partner who loves, trusts and respects them.
Mastering the Challenges of Dating: A Success Formula for Men is available online for just $57. It comes with a total satisfaction money-back guarantee. Details can be found at http://www.mensdatingformula.com.