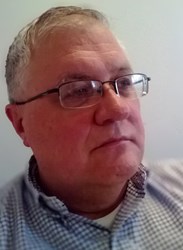 The DIC provides all testing, assessment, evaluation and therapy services. Unlike many providers, we do not require a minimum number of hours to initiate a contract.
Detroit, MI (PRWEB) August 28, 2013
The Detroit Institute for Children (DIC), Southeast Michigan's leading nonprofit provider of therapy for children with special needs, today announced the appointment of Michael Rhoads as director of school services.
In this role, Rhoads is responsible for managing the DIC's school contract services across Southeast Michigan. The organization's school contract services provide children with high-quality occupational, physical and speech therapy; social work; and psychology services within public, private and charter school systems. The DIC provides all testing, assessment and evaluation services. Unlike many providers, the DIC does not require a minimum number of hours to initiate a contract. This supports the schools by simplifying program management and containing the costs to provide in-school services to children.
Rhoads brings more than 20 years of experience in business development and sales to the task of expanding this comprehensive program. His background includes leadership positions for a variety of organizations including the nonprofit Action Associates, as well as MagneGas Corporation, LNA Solutions, Hilti North America, Johnson Rubber Company and more. He has led strategic planning and the execution of business development activities designed to attract, satisfy and retain customers.
Rhoad's appointment is one more step in the transformation of the DIC. Established in 1920, the organization operated for many decades out of a single Detroit clinic. Within the last few years, the nonprofit has expanded through the acquisition of the Abilities Center in Walled Lake and the Pediatrics Potentials center in St. Clair Shores. Within the last few months, it has also added a Development Director and opened an additional service site in Southfield.
"We are pleased to have Mike join our leadership team," said DIC President and CEO Mark Cleary, "His experience and knowledge will allow us to grow our school programs so we can help even more special children maximize their abilities."
For more information about the DIC's school services program, see the organization's website.
About the Detroit Institute for Children
The DIC is What Special Needs. The organization has been providing specialized diagnostic and rehabilitative care to children with disabilities for nearly a century. A comprehensive array of services and programs provides a continuum of care for children and young adults with physical, neurological or developmental disabilities. The DIC's licensed therapists and professional staff provide the highest quality care available. Their emphasis is on treating the whole child, not just the disability, and working with family and caregivers to maximize the potential for independent functioning. The positive emphasis is on abilities, not disabilities. Whether a child's condition resulted from a birth defect, illness or injury, whether it is mild or severe, the DIC is exactly What Special Needs.