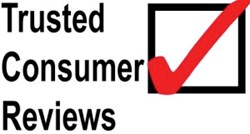 (PRWEB) August 25, 2013
TrustedConsumerReview, the premier online auditing and reviews agency, is pleased to announce ArborBooks as the best ghostwriting service. TrustedConsumerReview audited and reviewed numerous ghostwriting services, before settling on ArborBooks as the premier service. Several companies were reviewed based on a series of factors such as cost, testimonials, reviews, customer service, and past clients.
ArborBooks offers a risk-free initial consultation for all prospective clients. To learn more about ArborBooks, visit http://www.ArborBooks.com/.
About TrustedConsumerReview.com
TrustedConsumerReview.com is a leading provider of independent reviews and rankings for thousands of products, businesses, and services. Our goal at TrustedConsumerReview.com is to provide fair and accurate reviews that are representative of the business in question.