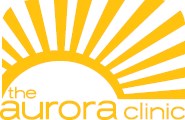 (PRWEB) August 25, 2013
Portland, Oregon's leading medical marijuana provider, the Aurora Clinic, has just announced the introduction of their brand new medical marijuana evaluation program. For years, the Aurora Clinic has proven their clinical experience in the field of pain management and medical marijuana that dates back to 2004; the Aurora Marijuana Clinic is one of Oregon and Washington's top providers of medical marijuana doctor evaluations.
The Aurora Clinic practices the safe, legal, and wise use of marijuana and their mission is to help their patients minimize their dependence on prescription narcotics and to live more healthy and productive lives, free from pain.
The Aurora Clinic assists their patients in living pain free by identifying who could benefit from medical marijuana and giving them the physical exam needed to make legal use of marijuana for medicinal purposes. The Aurora Clinic is committed to the highest legal and ethical standards and operates in full compliance with state and federal laws.
Every day, more and more doctors are promoting the legal safe use of medical marijuana. "The evidence is overwhelming that marijuana can relieve certain types of pain, nausea, vomiting and other symptoms caused by such illnesses as multiple sclerosis, cancer and AIDS — or by the harsh drugs sometimes used to treat them. And it can do so with remarkable safety. Indeed, marijuana is less toxic than many of the drugs that physicians prescribe every day," says former Surgeon General Joycelyn Elders, M.D.
According to Oregon State laws, patients can legally use medical marijuana for the treatment of cancer and many other symptoms including: severe pain, seizure, nausea, cachexia, muscle spasms and more.
In addition to being a healthy part of a pain management program, marijuana can provide relief from nausea, irritable bowel and a host of many other ailments.
The Aurora Clinic can be reached at (503) 232-3003 or by visiting their website at http://theauroraclinic.com.