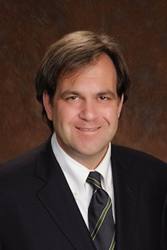 I am always looking for unique opportunities, and we pride ourselves on providing distinctive solutions for upscale properties. -- Lee Hindin
Atlanta, GA (PRWEB) August 26, 2013
Lee Hindin, the creator of award-winning entities, has launched a new full-service boutique consulting firm.
Lee Hindin's company specializes in unique, upscale multi-unit dwellings, as well as luxury spec homes and smaller, upscale subdivisions of custom and semi-custom homes. The firm also offers a full range of financing and consulting services ranging from early stage analysis and planning to financing and detailed analysis.
With more than 25 years experience and numerous awards in his portfolio, Lee Hindin is a highly experienced player in the housing industry. Along with the award-winning multi-unit structures, Hindin has overseen the creation of high-end experiences including the acclaimed Golden Door Spa and more than 35 restaurants ranging from fast-casual to Zagat-rated fine dining establishments.
Prior to his career in housing, Lee Hindin co-founded a fast-casual restaurant chain that was widely considered a leader and innovator in the segment by industry experts such as Technomics. Hindin's proven track record earned him the prestigious Ernst and Young Entrepreneur of the Year Award in 2000.
Since assembling a team of proven experts to establish his latest firm, Lee and his associates are currently working on several luxury condos projects and spec homes in markets throughout the United States.
"I'm always looking for unique opportunities, and we pride ourselves on providing distinctive solutions for upscale properties," says Hindin. "We have some outstanding things currently in the works, and we have plans to announce another high-profile project in the near future. I'm proud of our proven track record thus far and even more excited for what the future holds."
---
About Lee Hindin
Lee Hindin has been the visionary behind several multi-million-dollar ventures. His experience encompasses markets such as commerical and residential real estate, restaurant chains, and spas, as well as web-based point-of-sale platforms. Hindin is also the co-founder of a fast-casual restaurant chain and the recipient of the prestigious Ernst & Young Entrepreneur of the Year award. Lee Hindin has raised several million dollars for charitable organizations, which has earned him various philanthropic awards and recognitions throughout his career. Away from work, he enjoys spending time with his children and hobbies such as skiing, fly-fishing and landscape photography.