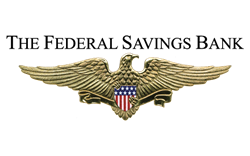 The historical level of cash sales activity is around 10 percent.
Chicago, IL (PRWEB) August 25, 2013
The Federal Savings Bank has been encouraging prospective first-time home buyers too apply for a mortgage. Reason being that while all-cash purchases by investors are often credited with shoring up the housing market, the rebound of home prices still leaves the first-time home buyer needing a low cost mortgage.
CoreLogic reported on July 16th in its Market Pulse indicated that the shares of overall U.S. home sales made by cash fell for for 19 consecutive months of year-over-year declines. From 2000 to 2005, the average share of all-cash home purchases was just 25 percent. In May 2012, the share of cash sales was 40 percent of the overall U.S. market. In May 2013, cash sales slipped to 39 percent - a very high percentage despite the consistent decrease.
Many economists predicted that as home prices skyrocketed, cash buyers would lose their taste for single-family homes. This sentiment rang true especially as distressed property inventories - already bought up by investors - dwindled. However all-cash home sales are sticking around a little longer than anticipated.
Not every all-cash home sale is made by an investor. Retirees, second-home buyers and many others purchase homes with cash. Perhaps, however, the fear and realities of foreclosure instilled in homeowners and home buyers alike during the housing crisis have steered more experienced home buyers away from the mortgage process.
Investors still active
The National Association of Realtors reported On July 22nd that 31 percent of all sales were made with cash in June, down 2 percent from May, but up 2 percent from a year ago. The historical normal level of cash sales activity is around 10 percent. As distressed property inventory dries up, investors may not be so active.
With the median home price up by 13.5 percent year-over-year at $214,200, investors might be moving elsewhere, but the first-time home buyer is presented with a higher-priced market and a need for financing.
The first-time home buyer
This makes shopping around for mortgages even more important for first-time home buyers. With a number of lenders out there, it is important to find one that is reliable, friendly and has the interest of prospective homeowners in mind when creating competitive financing offers. With the number of cash-buyers remaining relatively steady through 2013, finding the right lender is critical to closing on a home.
Contact The Federal Savings Bank to discuss critical first-time home buyer programs that can save you and your family money.