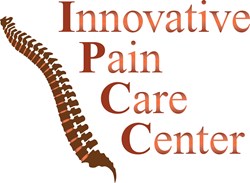 A spinal cord stimulator offers an excellent chance for pain relief for chronic low back and neck pain.Innovative Pain Care offers the treatment along with other cutting edge options.
Las Vegas, NV (PRWEB) August 26, 2013
The premier pain management clinic in Henderson and Las Vegas, Innovative Pain Care, is now offering cutting edge treatment for chronic low back and neck pain. Spinal cord stimulator implants offer an excellent chance of obtaining relief for pain, with many patients able to get back to work and decrease pain medications necessary. Call (702) 323-0553 for more information and scheduling to find out more.
According to the Institute of Medicine, over 100 million Americans suffer from chronic pain. This is about one third of the population, and unfortunately a number of individuals have already tried significant treatment.
Innovative Pain Care Center has a Double Board Certified Las Vegas pain management doctor, Dr. Daniel Burkhead, who is highly skilled in spinal cord stimulator implants. For patients dealing with failed back surgery syndrome or neck pain that has not responded to other treatments, spinal cord stimulation may provide immense relief. The clinics have two locations, one in Las Vegas and the other in Henderson.
These implants are often able to mask a person's pain and replace it with a tingling sensation. For a person who has no further surgical option, the implant may be all that is possible outside of narcotic medications. The great thing is with the implant, the need for narcotics may greatly diminish.
Over 50 insurance plans are accepted at Innovative Pain Care including personal injury, workers compensation and most PPO plans. For those dealing with chronic pain and the resulting depression, lost time from work and functional limitations, a spinal cord stimulator may be a life changer.
Call (702) 323-0553 for more information and scheduling with the best pain management clinics in Las Vegas and Henderson.