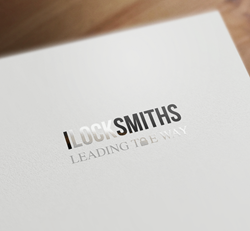 The best advice is a free advice.
New York (PRWEB) August 27, 2013
iLocksmiths, helps patrons choose the best locksmith services.
There are many occasions when one might need a locksmith. It is essential to choose one that is trustworthy because they will be handling security for home, business, or automotive needs. The question is where to start? iLocksmiths, an experienced locksmith company in the New York City area, has provided eleven years of locksmith services. They offer the full spectrum of locksmith services. Now, they are offering advice for how to choose the right locksmith.
Because locksmiths deal with the security of a person's private property, iLocksmiths recommends that patrons research a company's customer reviews. The reviews will let a patron know if the company is to be trusted with their security needs. The reviews will also give insight into what type of work the locksmith is capable of. It is important to choose a company with numerous recent positive reviews. iLocksmiths has received a great deal of positive reviews from their customers.
Another consideration for choosing the best locksmith is the company's timing of services. Patrons should look for locksmith technicians that have provided fast service in the past. During an emergency, such as a lock-out, a customer will not want to wait for help. iLocksmiths offers a 24 hour toll free number for emergency calls with an experienced and considerate support team. Customer reviews have shown that iLocksmiths has been quick to answer the call for emergency help.
Even during non-emergency occasions, customers will want to receive the fastest service. While buying a new home, residents will want to have the home secure and the locks working upon move in. iLocksmiths offers fast and affordable re-keying and lock replacement services, including same day service. Because of the high number of well qualified technicians working for iLocksmiths, the locksmith company offers the fastest response time.
Not only is iLocksmiths one of the most trusted locksmith providers in the New York City area, they also provide the best customer service. They give free tips to customers old and new. Customers can receive advice from iLocksmiths' experienced technicians anytime for any lock need. Visit http://www.ilocksmiths.com to receive locks advice for home, office, or automobile.
About iLocksmiths:
iLocksmiths has over 500 highly trained technicians. They are the fastest growing locksmith network with main offices located in N.Y. and expanding offices every day. They pride themselves in offering the very best locksmith services in New York City and surrounding cities. They offer services for residential, commercial, and automotive lock needs.