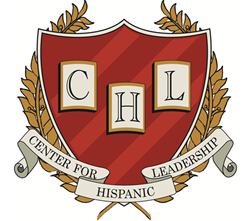 The time has come for Hispanic professionals to discover their unique talents more rapidly because the marketplace demands it.
Irvine, California (PRWEB) August 27, 2013
In its continued support of rising Hispanic leaders, Emory University Goizueta Business School will host the Center for Hispanic Leadership (CHL) fall workshop, Discover Your Hispanic Leadership Impact and Influence, October 22-23 to help Hispanic students and professionals accelerate their careers. This exclusive two-day workshop, sponsored by Verizon Wireless, features flagship curriculum designed by CHL that enables Hispanics to leverage their cultural values as a roadmap for advancement and success in the business world.
"At Goizueta Business School, we are committed to developing Hispanic business leaders," says Alicia Sierra, Assistant Dean of Diversity and Community Initiatives for the Goizueta Business School. "Our partnership with CHL further aids our goals to reach Hispanic students and professionals across the country in order to discover and foster Hispanic talent."
Supporting the development and advancement of Hispanic professionals is critically important at this time as companies begin to embrace cross-cultural pollination in the workplace in response to the rapid demographic shift in America. Companies and universities must respond to this shift – where Hispanics will comprise 18% of the labor force by 2018, according to the U.S. Department of Labor – with educational tools to increase the talent pipeline of Hispanic employees and leaders and better prepare them in the workplace.
"In order to change the current context and conversation about U.S. Hispanics from misrepresented stereotypes to catalysts for growth, we must begin to think of Hispanics and their immigrant perspective as a powerful source to help America," says Glenn Llopis, CHL Founder, business consultant, and author, who will lead the Atlanta workshop in October. "A source that will strengthen global competitiveness, prepare organizations for global market expansions, and stimulate job creation and economic growth."
CHL research indicates Hispanics are seeking to discover their full potential in the workplace by embracing their cultural values as a source of strength that employers have not historically viewed as a value-added enabler of higher levels of workplace performance and success. At the CHL workshop, which will provide 16 hours of in-person instruction, participants will learn how to harness their cultural values and enable the natural skills and innate characteristics that are most likely to strengthen their leadership capabilities and advance their careers.
"CHL has shown through its proven 'Hispanic cultural-characteristics framework' that when Hispanics begin to fully leverage the strengths derived from their cultural values, they ultimately become more successful because they enable the natural ways they think, act and innovate," says Marisa Salcines, CHL Atlanta Chapter President. "The time has come for Hispanic professionals to discover their unique talents more rapidly because the marketplace demands it."
Upon completion of the workshop program, participants will be given exclusive access to CHL's online Hispanic Leadership Academy (HLA) where they can earn CHL Level-1 Certification.
For more information about attending the workshop, please contact Annette Prieto-Llopis at aprieto@centerforhispanicleadership.com or 949-387-2609.
CHL Two-Day Workshop Program at Emory University Goizueta Business School
When: October 22 - 23, 2013 from 8:00 a.m. – 5:30 p.m.
Where: 1300 Clifton Rd NE Atlanta, GA 30322 --- Room W320,
Price: $2,500 per participant
Workshop Materials Include: books, self-evaluation, assessments and HLA online training for 6 months.
Enrollment is open through October 4, 2013.
About CHL Corporate
We build brands from the outside in.
Instead of selling to Hispanic consumers, let them help build your brand and enable them to influence its growth.
We develop Hispanic leaders from the inside out.
By embracing their unique immigrant perspective instead of assimilating so quickly, Hispanic employees are enabled to innovate and lead your business with cultural authenticity.
As the only Hispanic human capital, business development, and marketing consulting firm of its kind, CHL's unique approach is centered on building leaders and building brands by clearly demonstrating how these two facets are interconnected and dependent on each other. To learn more about CHL Corporate, visit us at: http://www.centerforhispanicleadership.com