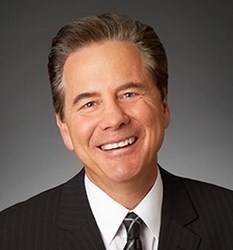 Los Angeles, CA (PRWEB) August 30, 2013
Noted California personal injury law firm Nadrich & Cohen, LLP was recently asked to contribute to eFastFacts, explaining the difference between compensatory and punitive damages as they pertain to personal injury cases. The completed article was published as part of a series on law and victims' rights. According to Nadrich, many people find the compensatory vs. punitive distinction to be confusing, and the firm was happy to help set the record straight.
According to Nadrich, "The issue of punitive damages can be very confusing to a lot of victims, but they can be instrumental in a personal injury case. Compensatory damages only cover the general costs accrued, like medical bills, or say, damage to a vehicle. But punitive damages come into play when the person responsible for the injury is demonstrated to have acted with willful negligence. This may include outright malice, or just the kind of basic neglect that endangers lives."
Nadrich also notes that punitive damages are largely misunderstood. "Some clients honestly feel that it's immoral to seek punitive damages, because they think it's about revenge. But punitive damages aren't about revenge at all. They're about deterring a negligent individual from committing similarly dangerous acts in the future. For instance, when you receive a speeding ticket for driving 80 miles per hour on the highway, what you're really getting is a deterrent from future speeding, as reckless driving puts lives in danger."
Nadrich hopes that the eFastFacts article will help to clear up some of the confusion that many people have regarding punitive damages. Among other things, the article addresses the differences between comparative negligence and contributory negligence, and it lays out details for how a personal injury victim should go about seeking damages. Nadrich urges all personal injury victims to contact a qualified attorney right away, and he notes that failure to file a claim in a timely manner can make a victim's case far more difficult.
About Nadrich & Cohen: Jeffrey Nadrich is a San Diego personal injury lawyer with Nadrich & Cohen, a California based law firm with offices in 18 locations across the state. Nadrich & Cohen handles all types of wrongful death and serious injury accident cases, and victims are encouraged to call 1-800-718-4658 for a free consultation with a Nadrich & Cohen attorney.