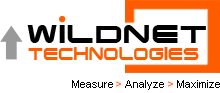 Social Media Marketing & Monitoring
Noida, India (PRWEB) August 26, 2013
Is your business also jumped on the social media bandwagon and boasts of having accounts on various top social media websites? Indeed, it is a smart move, but are you using any tool to measure and judge the effectiveness of social media marketing campaigns you are running? As Wildnet Technologies always takes the lead in serving its clients dedicatedly, this time also, the undisputed leader in digital marketing arena is offering the social media marketing and monitoring service to its clients.
Under the social media marketing and monitoring service, Wildnet Technologies will not just monitor the social media accounts of the clients but will also compile a complete report of statistics elucidating the details about the engagement of the company's fan page with its friends and followers.
Putting Wildnet's new initiative in plain words, the CEO of the company said, "Although it seems like but an online business is absolutely not sitting and relaxing affair. In order to maximize the profit and productivity of your business you should be vigilant about all social media marketing strategies. And if an online business holds presence at social media platforms, it is crucial to keep a tab on the intensity of communication because whatever happens across social media sites impacts the overall business. Regular monitoring of social trends is important and the new managing and monitoring service of Wildnet primarily aims to define the social media objectives of the clients and also to set their social media priorities."
The matured and advanced corporate world is using social media monitoring tool as an effective tool to identify, measure, manage and analyze the efficacy of their social media marketing initiatives and respond to consumer behavior accordingly. Social media marketing plays an important role in expanding company's reach and engaging more and more fans.
About Wildnet Technologies
Wildnet Technologies Pvt. Ltd is recognized as one of the most respected and reputed India-based provider of comprehensive internet marketing services. The company which is certified under ISO 9001:2008 standard offers dedicated search engine optimization (SEO) and design services and holds specialization in providing offshore SEM services. Some of its most popular offered services include Search Engine Optimization, Social Media Optimization, Pay per Click Advertising, Link Building, Web Design and Web Development.