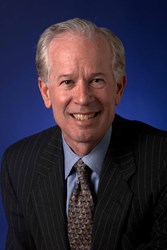 Lancaster, PA (PRWEB) August 26, 2013
H. Stephen Evans, senior vice president and managing director — retail division for High Real Estate Group LLC, will participate in a panel discussion September 3 at the Central Penn Business Journal's annual Real Estate & Development Symposium. The discussion topic is "What's Hot & What's Not."
The symposium will take place at the Hershey Lodge Convention Center from 1-6:30 p.m. The event, open to the public with registration, will convene real estate experts on regional trends affecting the real estate industry.
Evans joined High Real Estate Group in 2002 as managing director — retail division and was named senior vice president in 2007. He leads the development and implementation of the strategic business plan for the retail division within High Real Estate Group and is responsible for guiding High's retail development efforts.
About High Real Estate Group
High Real Estate Group LLC, based in Lancaster, Pa., is a full-service developer/owner of office, industrial, retail, hotel, and multi-family properties. Through its affiliates — High Associates Ltd., High Construction Company, Greenfield Architects Ltd., and High Investors Ltd. — the firm also provides architecture, construction services, sales and leasing services, property management, corporate real estate services, strategic planning and consultation, appraisals, hospitality services, and investments. With offices and properties throughout the eastern United States, the company owns and manages a portfolio of more than 9 million square feet of assets. For more information about High Real Estate Group, call (800) 638-4414 or visit http://www.HighRealEstateGroup.com .