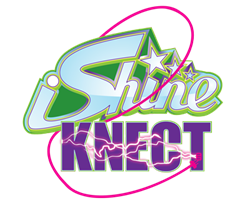 It is a distinct honor to have one of our most popular and exciting shows for young people considered for the prestigious CableFax Awards.
(PRWEB) August 26, 2013
Trinity Broadcasting Network's exclusive Smile of a Child kid's network announced that its hit show "iShine KNECT" has been named a finalist in two categories for this year's coveted CableFAX Program Awards, which recognize the cable industry's best programming content.
Created exclusively for Smile of a Child and now in its fourth season, "iShine KNECT" has been nominated for "Best Show or Series — Children's" and "Best Show or Series — Family Friendly." Its competition includes programs produced for the Hub Network, Sprout, the National Geographic Channel, UP TV, the YES Network, and the Smithsonian Channel. The CableFAX Program Awards presentation will be held September 25 at the Yale Club in New York City.
"We are excited to have 'iShine KNECT' considered for one of Cable programming's most prestigious honors," said Brenda Rossman, Smile of a Child's program director as well as executive producer for "iShine KNECT." "Being highlighted for a CableFax Award re-enforces our commitment at Smile of a Child and TBN to create shows that give children a solid foundation for positive values and faith in God."
In 2009 Rossman and Christian music veteran Robert Beeson, founder of iShine, teamed up to create "iShine KNECT" as an entertaining and faith-filled alternative to the secular fare other networks were airing for pre-teens. "Ages seven to fourteen make up such a crucial time for kids, emotionally, relationally, and spiritually," said Rossman. "We set out to create a show that will draw these kids in with good wholesome entertainment and music they can relate to, while offering them a close-up look at how they can discover God's love and live out a dynamic faith in Christ on a daily basis."
The TV show was inspired by the iShine Live concerts that Beeson and his team have produced over the past several years, combining music, worship, sketches, and encouraging talk relevant to pre-teens. "These kids are hungry for music and fun," explained Beeson, "but they also want something that applies to their lives, something they can connect with. That's what iShine is all about."
Since the beginning, "iShine KNECT" has proved to be a huge hit among young viewers, with an unforgettable cast that has included such popular contemporary Christian artists as Mission Six, the Rubyz, Paige Armstrong, Jasmine Sagginario, and recent Dove Award winner Jamie Grace. This season saw the addition of Rachel Chan, daughter of best selling author Francis Chan and an up-and-coming Christian artist in her own right.
TBN Vice President Matthew Crouch said that "iShine KNECT" represents a small part of the forty-year commitment TBN has had to producing and airing programs that impact individuals and families. "From weekly shows and specials to full-length feature films, TBN has been a leader in quality Christian programming since 1973," Mr. Crouch said. "It is a distinct honor to have one of our most popular and exciting shows for young people considered for the prestigious CableFax Awards."
"iShine KNECT" can be seen throughout the week on the Smile of a Child network, as well as on TBN and JCTV. Click each network for specific broadcast times.