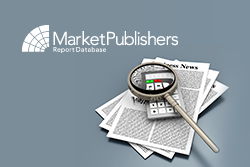 London, UK (PRWEB) August 26, 2013
Driven by grand scale LTE investments and high penetration levels of embedded WiFi capability in fixed and mobile consumer electronic devices, a range of wireless operators are becoming extremely interested in WiFi enabled LTE gateways (base stations). A broad majority of these base station deployments are likely to be in a small cell configuration. Underpinned by infrastructure vendor commitments alongside with demands from the wireless operator community, the installed base of WiFi enabled LTE small cell gateways is expected to comprise close to 15 million units by end-2020, expanding at an estimated CAGR of nearly 122% from 2013 to 2020.
At present, the small cells and carrier WiFi infrastructure value chain is highly fragmented with 'pure-play' vendors and incumbent macrocell vendors battling to gain a higher share of the market. The value chain is expected to consolidate over the coming years following several future acquisitions such as the recent acquisition of Ubiquisys by Cisco.
New research report "WiFi Enabled LTE Small Cell Gateway Forecasts: 2013 – 2020" worked out by Signals and Systems Telecom has been recently published by Market Publishers Ltd.
Report Details:
Title: WiFi Enabled LTE Small Cell Gateway Forecasts: 2013 – 2020
Published: August, 2013
Pages: 451
Price: US$ 2,500.00
http://marketpublishers.com/report/wireless_technology/wifi-wimax/wifi-enabled-lte-small-cell-gateway-forecasts-2013-2020.html
The study provides presents detailed forecasts and growth rate projections on the installed base, unit shipments and revenue of WiFi enabled LTE gateways from 2013 till 2020. The forecasts are also segmented for the regional submarkets, such as Asia Pacific, Eastern Europe, Latin & Central America, Middle East & Africa, North America and Western Europe. The study is supplemented with detailed analysis and forecasts of the HetNet market.
Report Highlights:

Overview of key market drivers and challenges in the small cells and carrier WiFi market and the wider HetNets ecosystem.
HetNet ecosystem revenue projections for 2020.
Projections of the installed base of small cells and carrier WiFi access points through 2020.
Insight into the geographical regions with the greatest growth potential for HetNet deployments.
Estimation of the service revenue for mobile data services delivered over small cells and carrier WiFi.
Analysis of the impact of investments on DAS technology on the small cells and carrier WiFi market.
Examination of the cloud RAN concept, and its influence on the small cells and carrier WiFi market.
Review of the technology set to be predominant in the small cell backhaul ecosystem.
Analysis of the opportunity for small cells as a service (SCaaS).
Overview of the HetNet value chain structure and its evolution in future.
Up-close look at the opportunities offered by the HetNet ecosystem to infrastructure vendors and other players involved in the value chain.
Analysis of the strategies needed to be adopted by infrastructure vendors and wireless carriers to capitalize on the HetNet opportunity.
More new research reports by Signals and Systems Telecom can be found at http://marketpublishers.com/members/snstelecom/info.html
About Us:
MarketPublishers.com is a multilingual hypermarket offering a rich collection of comprehensive studies on various markets, sectors, industries, companies, etc. We perform professional services aimed to equip our clients with high-quality research products and support critical decision-making.