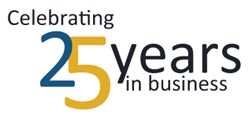 Our dedication is to our customers and that dedication is reflected in our VAR 100 ranking.
(PRWEB) August 27, 2013
BAASS Business Solutions Inc. (BAASS), a distinguished North American Sage ERP partner, has been ranked 29th within Accounting Today's VAR 100 list for 2013. Each year, this prestigious list recognizes the top accounting and ERP resellers across North America.
Seth Fineberg, Technology Editor of Accounting Today, congratulated BAASS for making Accounting Today's VAR 100 list for 2013. "The Accounting Today VAR 100 list is comprised of top accounting and ERP software resellers throughout North America, ranked by revenue. This select group represents those in the world of accounting software resellers that are truly ahead of the pack and we are pleased to honour them in this special report."
BAASS Business Solutions' ranking reflects the revenue attributed to the recent acquisitions of Toronto based CA-Plus Inc. and Equation Technologies but not from its most recent acquisition of U.S. based Axis Global Partners. BAASS' commitment to superior customer service and quality business solutions continues to set them apart in their industry.
"We are honoured to be included in Accounting Today's 2013 VAR 100 list," said Joseph Arnone, President of BAASS. "Our dedication is to our customers and that dedication is reflected in our VAR 100 ranking. The acquisitions of CA-Plus and Equation Technologies as well as Axis Global Partners have enabled BAASS to offer a wider range of products to our customers and combine our collective resources to ensure our customers continue to receive the personalized, exceptional customer service they have come to expect from BAASS."
About BAASS Business Solutions Inc.
Established in 1988, and now celebrating its 25th year in business, BAASS has been successfully assisting small and medium sized businesses improve their business processes, increase productivity and efficiency and become more profitable. Our dedicated team of professionals has earned a reputation for their expertise, professionalism, and integrity serving clients throughout North America, Latin America, and the Caribbean. BAASS has been recognized within the industry on numerous occasions for excellence in customer service and has earned top 1% in net promoter score. However the real proof is what our many satisfied clients have to say about us. As a full-service technology consulting firm, we can offer, implement, and support end-to-end solutions that work for our clients now, and in the long term. Our comprehensive range of services includes needs assessment, management consulting, system design and configuration, software training, and technical support in accounting, ERP, CRM, HRIS, e-business, business intelligence, and custom solutions.