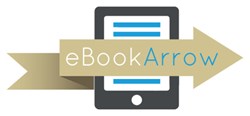 Readers are looking for value and quality - the two things that are at the core of our business.
Toronto, ON (PRWEB) August 28, 2013
The world of reading has been forever changed since the explosion in popularity of eReaders and eBooks. The ease with which people can simply buy new books online or on mobile devices has changed the way they source and choose their new acquisitions. Where publishers used to be able to attract curious readers with an eye-catching cover in a bookstore, eReaders have created a fresh challenge in luring people who never set foot in brick-and-mortar stores, and who may never look past the bestseller list on amazon.com. How can publishers and writers entice potential readers to sample their new books if they never come into their store or their webpage? eBookArrow has just launched a new website that provides a solution – bring your books, with an attractive limited-time discount price, directly to readers through genre-targeted, custom direct emails.
eBookArrow.com offers readers the ability to sign up for a free daily email that will deliver a targeted list of books relevant to their interests – and all at discount prices. "The people who sign up for these emails are all readers," says site founder Thomas Brown. "They're motivated to find new books they aren't aware of, or bestsellers that have been too expensive to sample - and are all potential long-term customers. If the customer likes what they read, they are likely to seek out other books by the same writer or publisher. All of the books in our emails must be offered at a limited-time promotional price, so new readers are more likely to make that first step."
About eBookArrow Inc.
eBookArrow helps independent writers who have limited means of promoting their work and also established publishers who are looking for new out-of-the-box ways to supplement their current promotion activity and expose their works to a new audience. The website, launched in 2013, also helps readers who are faced with thousands of options by presenting a curated list of books only in genres they select, at price points that will not bar them from taking a chance on something new. For more information, visit http://www.ebookarrow.com.