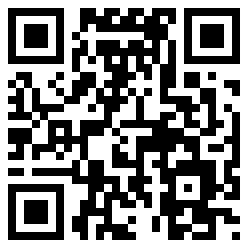 New York, NY (PRWEB) August 29, 2013
Recently Yahoo released an article on signs that your partner is unhappy (http://shine.yahoo.com/love-sex/6-signs-partner-secretly-unhappy-224700244.html). Wouldn't life be easy if people were like mood rings where they would change color depending on mood? Or perhaps were like Facebook where you could read their mood status at any given moment? Many couples may know their partner is unhappy but they don't know how to change it and make it better. How to bring back the honeymoon feeling of when they first fell in love and bring back the "romance magic" that sizzle of when they first met! Dr. Bonnie specializes in assisting couples in finding that spark that initially started the fire between the couple. "Couples need to fight fair to air the issues weekly to create the passion the relationship needs." Some tips she suggests to couples are to check in daily to see if your partner is feeling loved the way they need to be loved, are they getting enough attention and are all their needs met? "Significant others need to walk in each others shoes to feel how they feel" advises Dr. Bonnie. Couples should give verbal aphrodisiacs daily to increase the passion and each others self esteem. "Tell your partner something that will make them feel good daily, you're so beautiful, I love your hair that way, dinner is amazing. Verbal aphrodisiacs are imperative in any relationship" says Dr Bonnie. Lastly, a 30 second kiss and 20 second hug to bond you and increase the oxytocin levels in which is the feel good hormone that will make you feel like you first fell in love.
Everyone needs to learn the keys to a lasting relationship, and the importance of fighting fair. Relationships require daily work and daily rituals to keep strong. Dr. Bonnie teaches in her new course the tips and glue to keep every relationship feeling new. http://www.ed2go.com/CourseDetails.aspx?tab=detail&course=ksm
Dr. Bonnie Eaker Weil has over 25 years of experience as a counselor and therapist, and specializes in issues related to dating, marriage, divorce, and infidelity. Dr. Bonnie has been named New York Best Therapist 3 consecutive years 2011, 2012 and 2013. She has appeared on The Today Show, The Oprah Winfrey Show, The View, and Good Morning America. She's also been quoted many times in publications such as USA Today, Redbook, The New York Times, and Cosmopolitan, and has authored books about relationships including Make Up, Don't Break Up; Financial Infidelity; and Adultery: The Forgivable Sin, which was turned into the Lifetime movie Silence of Adultery. The information and advice she shares is based on scientific studies and on her work with thousands of patients.