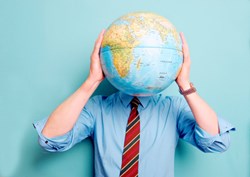 Censors not only block access to sites like YouTube or Facebook but add all known proxies to the block lists too.
Dallas, Texas (PRWEB) August 27, 2013
Following idcloak's recent release of its in-house Proxy Server USA, the company has now published a new article – Google Proxies: a Daily Proxy Sites List – which gives links to three forums where new web proxy sites are offered every day.
The piece's writer – censorship circumvention specialist, Robin Welles – explains why idcloak are publishing links to third party websites when they themselves offer in-house proxy services. "Internet users in high-censorship situations find themselves in a very difficult spot. The censors not only block access to sites like YouTube or Facebook but add all known proxies to the block lists too. The more established providers have of course been blocked for quite some time, us included."
Access to idcloak.com is already blocked by certain filter systems employed by private companies, not to mention China's Golden Shield (aka the Great Firewall).
"Internet users behind these high-grade internet censorship systems have only two options open to them," continues Welles, "the first is a paid subscription to an anonymous VPN: a service we will provide from September. With these high-grade VPNs, the user has access to an almost inexhaustible resource of IP addresses. The censors don't stand a chance.
"But in terms of free services, the only way users of highly-restricted connections can shake free of censorship is with the help of daily proxy sites like those recommended in the Google Proxies article. The users will need to switch proxies every day to keep one step ahead of the censors."
One might assume censors need only block access to the proxy groups themselves to shut off the supply of daily proxies they provide. Apparently, however, the administrators of these groups have taken provisions for this eventuality, "Daily proxies can also be received by email. That way it matters not a bit if censors block access to the group as a whole."
idcloak Technologies is a Dallas-based provider of proxy solutions. The firm advocates and delivers privacy, freedom and security online. See idcloak.com for more.