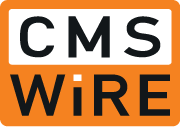 (PRWEB) August 26, 2013
CMSWire.com, a web magazine focused on customer experience management, social business and document management, is holding a Google Hangout to discuss how enterprises utilize SharePoint today and how this might change in the future.
The move to cloud computing, Yammer acquisition and now Steve Ballmer's departure -- change is afoot at Microsoft and the effects will be felt in SharePoint. SharePoint started as a document focused collaboration tool but evolved with every release.
What role does it play in the enterprise today, does the latest release change its position again? Do the changes improve or complicate the platform? Will users adopt or look to other, lighter weight solutions for the enterprise?
Join in on August 28th at 9 am PDT / 12 pm EDT / 1600 GMT as CMSWire leads a discussion on the changing position SharePoint holds in the enterprise.
These questions will shape the discussion:
1. What are the top SharePoint 2013 improvements and do you think they are sufficient to keep SP competitive in the market?
2. In his SPTechCon keynote, Joel Oleson talked about responsive design and SharePoint. What needs to happen to improve SharePoint's mobile story?
3. SharePoint + Yammer: What is your current perspective on the upsides and downsides of this acquisition?
4. We mainly talk about SharePoint in terms of social, collaboration and document management, but what about business intelligence and search? How are these features progressing in SharePoint 2013?
5. The SharePoint user experience is taking a beating. Is the UX a primary reason for adoption issues, or are there other factors at play in why organizations struggle with adoption?
6. Office 365 seems to be taking away from SharePoint on-premises deployments, while some businesses are considering hybrids. What are the key drivers for each type of implementation (cloud, on premises, hybrid)?
7. If you were chief architect of SharePoint, what would your next steps be for the platform?
The CMSWire team has assembled a panel of experts who will be sharing their field experiences.
The panelists include:

Christian Buckley - Director of Product Evangelism at Axceler
Jennifer Mason - SharePoint Consultant at Rackspace Hosting
Peter Senescu - President at MetaVis Technologies
Hangout Participation Guidance
The Hangout will be live streaming on CMSWire's Google Plus Page and CMSWire's YouTube page. We will be Tweeting highlights from the conversation live using the #socbizhangout hashtag on Twitter.
Feel free to post questions on any of these outlets for our panelists.
Still confused on how to join? Check out our step by step instructions for all of the options to join the #CXMHangout.
About CMSWire
The CMSWire.com web magazine, published by Simpler Media Group, Inc., focuses on customer experience management, social business and information management practices and tools. The publication was founded in 2003 and currently has more than 300,000 monthly readers.
###