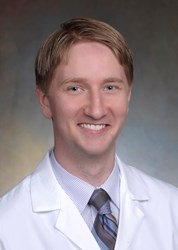 Berkeley Heights, N.J. (PRWEB) August 28, 2013
Plastic and reconstructive surgeon Daniel B. Schmid, M.D., has joined Summit Medical Group, New Jersey's largest private multispecialty medical group. Dr. Schmid joins his colleagues Peter Hyans, M.D., FACS, and Reza Momeni, M.D., at the Summit Medical Group Plastic Surgery Center, 1 Diamond Hill Road, Berkeley Heights, N.J. He also practices at 95 Madison Avenue in Morristown, N.J.
Dr. Schmid specializes in cosmetic surgery, reconstructive surgery, aesthetic breast surgery, body contouring procedures such as abdominoplasty and liposuction, head, neck, and skin cancer reconstruction, and hand surgery. He also has expertise in surgical and nonsurgical facial rejuvenation, including facelift, eyelid lift, necklift, soft-tissue filler, Botox® Cosmetic, and laser skin treatments. Dr. Schmid's leading-edge training in microsurgery makes it possible for him to offer patients the latest, most effective procedures for breast reconstruction, including autologous tissue flap reconstruction techniques (DIEP, SIEA, TRAM, and TUG) and implant-based reconstruction.
Dr. Schmid earned his bachelor of science degree in preprofessional studies summa cum laude and his bachelor of arts in anthropology summa cum laude at the University of Notre Dame, Notre Dame, Ind. He earned his doctor of medicine degree with honors at Northwestern University Feinberg School of Medicine in Chicago. After graduating, he completed his residency in integrated plastic and reconstructive surgery at the University of Wisconsin Hospital and Clinics, Madison, Wis. He completed his fellowship in microvascular reconstructive surgery at the University of Pennsylvania Perelman School of Medicine in Philadelphia.
Dr. Schmid is the author or coauthor of articles about plastic and reconstructive surgery for peer-reviewed scientific journals such as Plastic and Reconstructive Surgery, Pediatric Surgery, and Current Orthopedic Practice. A gifted speaker, he has participated in local, regional, national, and international invited presentations in his field. He is a member of the American Medical Association, Wisconsin Medical Society, Phi Beta Kappa, Alpha Lambda Anthropology Honor Society, Alpha Epsilon Delta Premedical Honor Society, and Alpha Omega Alpha Honor Medical Society.