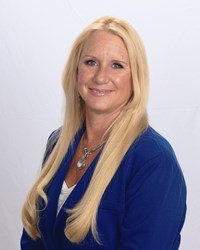 It was Planet Depos' industry-wide reputation as an innovative, client-centric firm that first attracted me.
Washington, D.C. (PRWEB) August 27, 2013
Planet Depos LLC, an international court reporting and legal videography firm, is pleased to announce that Terri McCubbin has joined the company as Senior Sales Executive in its Los Angeles office. Terri has extensive experience within the legal industry, beginning her career more than 18 years ago, first as a legal secretary and then as a paralegal. Through her work with court reporters for nearly a decade, she developed an interest in the business and was instrumental in the start-up of a local court reporting firm. She later transitioned her focus to business development, working for local, national and international court reporting firms.
"We are delighted to welcome Terri to the Planet Depos sales team. She brings a wealth of industry knowledge and experience in building and fostering relationships with clients," said Bill DiMonte, a principal of Planet Depos. "Having started her career as a paralegal, Terri has a thorough understanding of the needs of law firms and serves as a strong advocate for her clients."
An integral part of the sales team, Terri is responsible for demonstrating the breadth of services and technology solutions available to litigation teams from discovery through trial. "It was Planet Depos' industry-wide reputation as an innovative, client-centric firm that first attracted me," commented McCubbin. "I'm thrilled to be a part of this rapidly growing team, which will not only allow me to serve my clients' needs locally and nationally, but also internationally and particularly in the Asia-Pacific Rim."
About Planet Depos
Planet Depos is the only international court reporting agency led by court reporters with proven track records in the industry. Planet Depos provides best-in-class court reporters, videographers and interpreters throughout the United States and abroad to U.S. and international law firms, worldwide corporations, and government entities. With extensive experience in the management of cases of every size, including state, federal, ITC, cross-border, antitrust, and multi-district litigation taking place around the globe, Planet Depos has offices throughout the U.S. and six offices in Asia with more than 1,000 court reporters and 500-plus videographers deployed around the world.