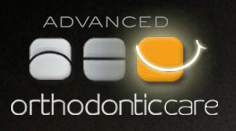 This ground breaking technology allows us to offer our patients much shorter treatment times and exceptional smiles!
Denver, CO (PRWEB) August 28, 2013
Denver orthodontist Dr. Robert Rudman was highlighted in 5280 Magazine and Orthodontic Products Magazine earlier this month for his experience with advanced technology in orthodontics – including AcceleDent™, a new device designed to significantly reduce orthodontic treatment time.
AcceleDent™ is a hands-free orthodontic device used in accompaniment with braces and Invisalign® in order to fast-track tooth movement. Dr. Rudman was the first orthodontist in the United States to complete orthodontic treatment on a patient using AcceleDent™ technology.
"This ground breaking technology allows us to offer our patients much shorter treatment times and exceptional smiles!" said Dr. Rudman. "AcceleDent™ reduces the time spent on Invisalign® or Braces by 30% to 50%. Now people who once considered orthodontic treatment to take too long are on their way to the smile they always dreamed of in a shorter amount of time."
Dr. Rudman and his experienced dental team offer a wide variety of teeth straightening procedures for adults, teens and children throughout the Denver area – such as Invisalign®, Invisalign® Teen, traditional braces, clear braces, and Incognito™ Hidden Braces.
Dr. Rudman is the founder of Advanced Orthodontic Care in Denver, Colorado. He is a member of several esteemed dental organizations, including:

American Association of Orthodontists
Colorado Dental Association
Denver Orthodontic Study Clubs
World Federation of Orthodontists
American Dental Association
About Dr. Rudman
Dr. Robert Rudman was recently voted 5280's Top Orthodontist for the sixth year in a row. He is honored to be acknowledged by his peers and local community for his outstanding contribution and excellent service to his patients. His Cherry Creek practice is centrally located to accommodate all surrounding areas, including Stapleton and the greater Denver area.
Dr. Rudman always strives to improve patient experience, offering video games, computers, coffee, and cookies to occupy his patients before appointments – as well as contests with great prizes, an interactive website, and an observation program called "Discover Your Smile" designed for those younger patients who not yet ready to start braces treatment, but are still important patients in the practice.
Dr. Rudman is a proud member of the Better Business Bureau.
For more information, please visit: http://www.cherrycreeksmiles.com/about.asp.