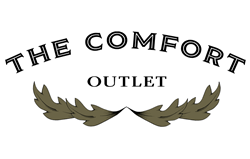 As summer comes to a close, warmth is going to soon become an issue again. With that in mind, the Comfort Outlet is happy to announce that they are offering free shipping for all SnugFleece products.
Lawrenceville, NJ (PRWEB) August 27, 2013
Summer's almost over and the sun is rising later and setting earlier. Temperatures are slowly starting to decrease and more blankets are becoming necessary for sleep. There is no need to worry, though; the Comfort Outlet has you covered. The Comfort Outlet is happy to provide a whole line of SnugFleece products to help keep you warm this winter.
SnugFleece is a special woolen material that's used in the design of mattress pads that hold in heat in order to keep you warm at night through the winter. The Comfort Outlet uses only the highest quality wool covers. The pads come with elastic straps in order to help secure the mattress pad to the bed without slipping and pulling.
Simply put, SnugFleece is made only of the highest quality materials and will help you and your partner stay warm and comfortable through the winter months.
"I love my SnugFleece mattress pad! My wife used to get so cold that she'd shake and huddle up to me, which would make me hot. She would then put her cold hands and feet on me, making it nearly impossible to sleep," says Preston Bright of Salt Lake City, UT. "The SnugFleece Matress Pad not only keeps her warm but helps keep me cool because she no longer crowds me in bed. It also makes it easier to sleep because I don't have her jamming her cold hands and feet underneath me at night."
For a limited time only, The Comfort Outlet is offering shipping at no cost on any of their SnugFleece wool mattress pads in order to help people get the solutions in place before the cold really starts to settle in.
About The Comfort Outlet:
The Comfort Outlet is an online store that is dedicated to helping people live a more comfortable life day in and day out.
Contact:
Josh Chalofsky, Owner
The Comfort Outlet
609-301-0294
http://thecomfortoutlet.com/