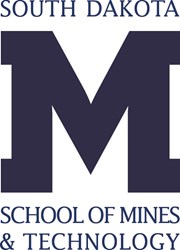 Three of four Mines students graduate with real world job experience in their field. It's a valuable part of the world-class education we provide.
Rapid City, SD (PRWEB) August 26, 2013
The start of a new academic year brings summer to a close. Yet, despite dire warnings of bleak job prospects for millennials, South Dakota School of Mines & Technology students reported a healthy rate of summer internships at more than 165 employers in 34 states, Canada and Germany.
Companies ranging from the Fortune 500 set to smaller manufacturing and engineering firms hired SDSM&T students this summer, with 79 percent of those who sought co-op, internship or undergraduate research experience securing a position, at an average wage of $17.01, well above the federal minimum of $7.25.
Names of employers read like a who's who of industry leaders: Bobcat, Cargill, Caterpillar, Kiewit, LyondellBasell and Nucor, to name a few.
But students are also adding economic capital here at home. Thirty-three percent are working for more than 60 employers in 21 South Dakota communities, including Ryan Brown, a computer science junior from Sheridan, Wyo., who hopes to add another major – electrical engineering – this year. Brown previously conducted two co-ops at NASA and an internship at Rockwell Collins before landing his current internship in Rapid City at SymCom, a leader in electronic control and protection.
As Mines President Heather Wilson, D.Phil., says, "Three of four Mines students graduate with real world job experience in their field. It's a valuable part of the world-class education we provide."
Working in the research and development department at SymCom, Brown is focusing on control circuits and collaborates closely with two other Mines students, including Collin Eddy of Phoenix, Ariz.
Eddy is only a junior, but already embarking on his last year of undergraduate study, with plans to complete an accelerated master's in electrical engineering and an MBA. Though this internship is his first at SymCom, he says he was surprised by the level of autonomy and responsibility he was given. "Most interns do stuff with testing. I didn't expect to design products on my own."
He's currently designing a single product that will replace a multitude of others, a challenge he believes is essential for becoming an electrical engineer as he transitions from the classroom to the real world. "If you were to go to class, you would understand the fundamentals. But here, you put it on the test bench and see what happens."
That type of crossover appeals to senior and triple-major Steve Gates, too, who not only lauds putting learning into practice but the benefit gained from seeing day-to-day operations at Raven Industries, as well. "It's a good way to figure out how things actually work in a company," said Gates, from Rapid City. And with the soon-to-be graduate completing degrees in computer science, computing engineering and electrical engineering, chances are companies vying for his attention won't be in short supply – an experience shared by Mines alumni.
In fact, the most recent placement figures from the university's Career & Professional Development Center show 98 percent of 2011-2012 graduates landing jobs in the field for which they studied with an average starting salary of $62,696 or going on to graduate school.
That's where Sarah Pfenning, a chemical engineering major from Rapid City, would like to end up, either pursuing a master's in chemical engineering or applying to medical school. Right now, she's interning at a local forensics lab, detecting controlled substances for court evidence.
Though Pfenning has always had an interest in forensics, this internship has widened the scope of career possibilities. "I've talked with the blood alcohol guy and I'm taking a class with the sheriff about fingerprinting."
Pfenning's not alone in the public sector. A multitude of Mines students have landed internships at not-for-profit organizations and public agencies, including the Carnegie Natural History Museum, John Hopkins University Applied Physics Laboratory, U.S. Army Corps of Engineers and NASA.
###
About SDSM&T
Founded in 1885, the South Dakota School of Mines & Technology is a science and engineering research university located in Rapid City, S.D., offering bachelor's, master's and doctoral degrees. The university enrolls more than 2,400 students from 32 countries, with a student-to-faculty ratio of 14:1. The average starting salary for 2012 graduates was $62,696 with a 98 percent placement rate. Find us online at http://www.sdsmt.edu, on Facebook at http://www.facebook.com/sdsmt and on Twitter at http://www.twitter.com/sdsmt.