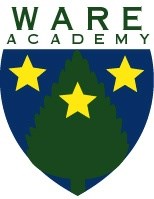 Gloucester, Va. (PRWEB) August 26, 2013
Ware Academy welcomed three new teachers to its education team for the 2013-2014 school year, and celebrated the new roles of veteran educators on campus.
Clay Tharrington joined the Ware Waves as the new Director of Athletics and Physical Education teacher. Tharrington earned his undergraduate degree in economics from the Virginia Military Institute and is a product of independent school education having graduated from the Steward School in Richmond.
Before joining Ware Academy's team and moving to Gloucester, Tharrington was a Strength and Conditioning Coach, Middle School Lacrosse Coordinator and Head Varsity Boys' Lacrosse Coach at the Steward School; and intern to the Athletic Director at Christchurch School and Assistant Coach for the Boys' Varsity Lacrosse Team there.
Robert Todd joined the Ware Academy Middle School faculty as an eighth grade math teacher. Todd comes to Ware Academy following 16 years at Christchurch School.
"We are fortunate that he chose to become a member of our faculty," said Thomas L. Thomas, III, Head of School at Ware Academy. "The addition of Mr. Todd will allow us to continue to successfully meet the individual needs of our students effectively."
Nicole Marshall joined the Wave team as the new dance instructor.
"Everyone will recognize Nicole," said Ginger James, Director of Admissions and Special Events for Ware Academy. "She's the mother of three Ware students and also extremely involved in the community."
Marshall is also the Wellness Coordinator for the Mathews YMCA where she teaches aerobics, Zumba, hip-hop, yoga and conditioning.
Other faculty changes at Ware Academy for the upcoming school year include Tracy Pausic, who moved to the Middle School as the seventh grade homeroom teacher and head of the Middle School Student Council.
"Mrs. Pausic's expertise with the integration of content across the curriculum and instruction aligned with the essential skills required for the 21st century will create an exciting and relevant social studies program, strengthening the continuity, scope and sequence for the entire curriculum," Thomas said.
Sandy Van Leeuwen, a long-time veteran of teaching the lower school students and is, Thomas said, "highly respected among her colleagues for her talent with this age group," moved to become Fifth Grade teacher and will oversee instruction in language arts, science and math.
Kim Ward assumed responsibilities as Lead Teacher for the Lower School and will oversee the Lower School Student Council.
Dawn Fleet, who earned her Master's Degree in K-12 Curriculum and Instruction, will serve as the Curriculum Coordinator for the school, as well as teach Kindergarten.
"Mrs. Fleet's primary responsibility will be to steward the school's newly revised curriculum, assisting faculty with the continual development of curriculum, implementation of 21st century skills and assisting teachers with matching appropriate assessment instruments to curriculum objectives, and most importantly serve as a resource for faculty with regard to professional development and continuing education opportunities," Thomas said. "This has been an area of increased focus for the school."
ABOUT WARE ACADEMY:
Located one mile from Main Street in Gloucester's historic Courthouse district, Ware Academy is a Pre-K through 8th Grade independent school. The 19-acre campus is widely recognized by its signature farmhouse called Noland Hall, which houses the administrative offices, kindergarten, pre-kindergarten, music and art classrooms.
The Lower and Middle Schools are located in Waddell, Thomas, and Pickett Halls, with athletics, physical education and drama classes held in Kilborn Hall.
In addition to classrooms, Ware offers a fully outfitted computer lab, a science laboratory and a 1,000-square-foot library. The athletic program includes soccer, volleyball, cross-country, basketball, lacrosse and golf.
Ware Academy is accredited by the Virginia Association of Independent Schools, the National Association of Independent Schools, and the Education Records Bureau and the Secondary School Admissions Test Board. Ware Academy is also a member of the National Middle School Association, the National Junior Honor Society and the Association of Supervision in Curriculum Development.
Keep in touch with Ware Academy online at http://www.wareacademy.org, on Facebook at /WareAcademy and on Twitter @WareAcademy1.