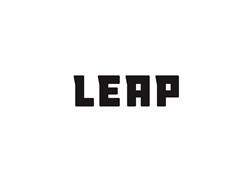 SEO is critical to a blog's overall success. - said Nathan Engels, Search Specialist at LEAP
Louisville, KY (PRWEB) August 28, 2013
Nathan Engels loves SEO. His passion stretches beyond his two blogs, WannaBite and WeUseCoupons, and his fulltime position as SEO Specialist at the digital agency, LEAP. It fuels his days, and now he's sharing his experience and knowledge with the masses.
"SEO is critical to a blog's overall success," Nathan Engels, Search Specialist at LEAP, said. "Bloggers can create amazing content, but few will read it, simply because they can not find it. You have to help Google help you."
Here are the four easiest, and most effective tips that bloggers can implement to help their Search Engine Optimization:

Key Word Selection: Really this is more of a "keyphrase." People who are search savvy rarely search for one word, they search for phrases. In order to figure out what keyphrase bloggers should use in their post, conduct a PST (Personal Search Test). Literally write your blog, and then think about how you personally would search for the topic that would lead to your blog. Voila – that, is your keyphrase.
Titles: Use your keyword or keyphrase in your title. It may make your title less kitschy, but it will help the blog and content get found, and read. Title posts should be exact, concise and direct.
Meta Description: Think of Meta descriptions as a classified ad. Bloggers are trying to get people to click their site, make it easy by enticing them. These descriptions should never be more than 156 characters and should always be included.
ALT tags & File Names: Make sure to have keywords/keyphrases in the images alternative tags (ALT). This allows Google another opportunity to find out what the post is about, and tag it correctly in search.
This past weekend, Engels held a free workshop for local Louisville bloggers. Attendees spent the afternoon getting a better handle on how to optimize their blogs content to get found by those consumers who are searching for their wealth of insight and information. The event, will be the first of many held at LEAP by various industry experts.
About LEAP
LEAP is a full-service digital agency that makes brands easy-to-find and hard-to-ignore. Believing that successful brands must market less and matter more, LEAP integrates brands not just across different platforms but into people's lives. LEAP offers a full range of digital services including Research + Analytics, Strategy + Planning, Creative + UX, Search, Social Media, Technology, Digital Campaigns + Integrated Marketing, Digital Film + Motion Graphics, and Delivery Management. For more information about LEAP, visit http://www.LEAPagency.com .