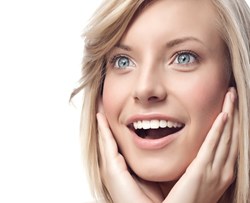 Combination procedures are beneficial for patients on many different levels. Not only do these operations provide the best, most cohesive results, but they also maximize the impact while minimizing the amount of time needed for recovery
Newport Beach, CA (PRWEB) August 27, 2013
Recent findings from an Italian research group prove that the chin augmentation and rhinoplasty combination procedure is one of the best choices for patients who are looking for natural-looking, long-term results from cosmetic surgery. Dr. Kevin Sadati, a board certified facial plastic surgeon who services patients from Newport Beach and Orange County, has long held the belief that combination procedures provide some of the most ideal results.
The findings, which were published in the JAMA Facial Plastic Surgery medical journal, followed 90 different patients who had this unique combination procedure for a period of two years after the initial operation. The study concluded that these patients showed little to no changes in their facial profile after the operation was complete, meaning that the results from the initial cosmetic surgery operation were permanent.
"For many patients, a rhinoplasty simply alters the appearance of their face. While this can be beneficial for patients who have a structural deformity with their nose, it is not always the best solution for patients who want to transform their facial profile and complete appearance. A rhinoplasty combined with a chin augmentation can give them the dramatic yet natural-looking results they have been dreaming about," explained Dr. Kevin Sadati.
One of the main reasons that this combination procedure is so effective is the fact that it helps to keep the face completely proportioned. The nose and chin make up most of a person's facial profile, so it only makes sense to alter both of these facial features at the same time. Dr. Kevin Sadati works tirelessly to provide each patient with customized results, ensuring that every patient looks like an improved version of themselves. He takes into account various factors such as personal preferences, personality and ethnicity when creating his surgical plans.
Many people who desire a rhinoplasty do not realize that a chin augmentation is a good procedure to have done simultaneously. The nose is the focal point of the face and is often the greatest source of dissatisfaction for people. As many people are occupied with their nose, they do not realize that a chin augmentation can improve their surgery results by leaps and bounds.
"Combination procedures are beneficial for patients on many different levels. Not only do these operations provide the best, most cohesive results, but they also maximize the impact while minimizing the amount of time needed for recovery," notes Dr. Kevin Sadati.
The average patient will spend 7-10 days recovering from this combination procedure. However, if the patient were to have the two operations completed at separate points in time, the amount of time needed to recover would double.
Patients who are interested in the combination rhinoplasty and chin augmentation procedure are invited to set up a free cosmetic consultation with Dr. Kevin Sadati. Patients also are welcome to use the nose and face simulator as well as review the before and after photo gallery on Dr. Kevin Sadati's website.