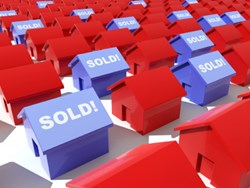 It can be frustrating for those of us in this profession to tell a client that the information they may have seen on one of these websites is inaccurate compared to actual, real time data
Las Vegas, Nevada (PRWEB) August 28, 2013
There are plenty of helpful online resources for consumers to utilize when it comes to making big purchases. According to an August 27th Case-Shiller housing index report, the real estate market continues on a path to recovery. Naturally, home buyers and sellers will want to ensure they are getting a fair and accurate valuation of the current housing market before making a decision. More and more of them are turning to data provided by real estate valuation sites as a source of home valuation. However, according to real estate investing expert, Mike Eckerman of Novus Dia Financial, the "buyer beware" motto applies." We're continuing to see growth, according to the recent Case-Shiller housing index report. One result from that encouraging news is that more buyers and sellers are turning to free valuation websites to get a snapshot of an accurate value on a property. However,most of those online resources are flawed with their data and fail to provide a real time snap shot of an accurate value," said Eckerman.
Eckerman adds that most of the major websites that provide real estate valuations and market comparison data are innacurate and outdated by as much as a year according to more accurate valuations provided by the Multiple Listing Service (MLS). "It can be frustrating for those of us in this profession to tell a client that the information they may have seen on one of these websites is inaccurate compared to actual, real time data," explains Eckerman
According to Eckerman, aside from providing outdated home values, some of the homes listed on these sites have long since sold or may not even currently be for sale. "It casts a false sense of hope to buyers who may look to these sites as the best source for providing real time values," Eckerman says. He adds an example of a property his company, Novus Dia Financial owns.
"On Zillow, for example, our property valued as much as $50,000 below what the real value is. An appraiser or other real estate professionals with access to reliable valuation tools such as the Multiple Listing Service (MLS) are the most reliable sources for providing the real valuation of a home. These sites are nothing more than broad based tools providing very broad estimates using algorithmic math formulas based on homes sold in a particular area over a span of the last year in many cases. When you add that data in with high growth areas such as Las Vegas, which has increased 30% in the past year, it skews the real value by tens of thousands of dollars," said Eckerman.
Eckerman assures he isn't trying to hurt business to these web sources. He wants future buyers to consider the inaccuracies provided by these sites before using them as a single, reliable source for information.
"Using these sites to influence a decision, in a sense, is the equivalent to someone using Web MD.com as a source in diagnosing an illness instead of getting a professional diagnosis from a physician. It's simply not a very wise option in comparison to seeking out professional advice and assistance. Making a big financial decision should never be based off of broad examples that lack accuracy. We want to encourage people to leave the valuation of a property up to the professionals," Eckerman said.
Novus Dia Financial is a Real Estate Asset Management and Strategy Firm that specializes in acquiring, leasing and selling Residential Real Estate. Novus Dia Financial also provides education to individuals on how they can earn above market returns through Proprietary Real Estate Investment Strategies. Novus Dia has office locations in Las Vegas, Newport Beach, Beverly Hills and San Francisco.