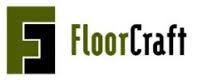 Irvine, CA (PRWEB) August 26, 2013
FloorCraft of Irvine, California is now an authorized reseller of deluxe Miele Vacuums. The company specializes in the sale and installation of upscale carpets and adding the Miele line of vacuums to their product line gives customers an option to care for the flooring they purchase at the company. A FloorCraft spokesperson made the announcement and said, "Miele is the best performing and highest quality vacuum cleaner on the market and we are thrilled to be able to offer the Miele products to our customers."
FloorCraft is offering the newest models from Miele and the company typically has all models in stock for immediate delivery. The most recent addition to the lineup is the S8 series of deluxe canister vacuums. This series includes lighter, quieter and more powerful models than those previously offered. FloorCraft also offers the S7 upright line with all the premium features Miele customers have come to expect.
The complete line of Miele vacuums is now available on the FloorCraft website and visitors to the site can browse through the various product offerings. All models are presented with clear images so that the customer can get a glimpse of the style and features for each model. Each item also includes a product description and price, and they can be purchased directly from the website. FloorCraft also offers its customers a complete line of accessories including dust bags and filters and various floor tools.
FloorCraft is widely known for its' comprehensive carpet and wood flooring options. The company offers most lines of upscale and trend flooring brands and they go out of their way to offer clients some of the ore obscure and hard to find brands.
To learn more about hardwood flooring companies visit the FloorCraft website at http://www.floorcraftinc.com/ or call 949.863.9060 to speak with a company representative. FloorCraft also has a presence on Facebook and Twitter.
###