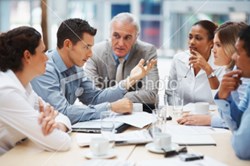 It was a couple of difficult local, but we managed to place them both into East Manufacturing Corporation in under 45 days after being retained.
(PRWEB) August 28, 2013
East Manufacturing continues to strengthen its management team by appointing David Miedl as Director of Aftermarket Parts Sales & Service, and Andrew Grow as Director of Engineering. Each has an extensive background in their respective fields and were targeted for their skills.
"Andrew and Dave were both local candidates to the Cleveland market," said JMJ Phillip Executive Recruiter Marc Callert. "It was a couple of difficult local executive searches, but we managed to place them both into East Manufacturing Corporation in under 45 days after being retained, and they're thriving."
Miedl's new role will have him overseeing the Parts Sales & Service Department, where he will be responsible for all managerial, administrative, and analytical support duties. In addition, he is responsible to grow the business by improving delivery lead-times and researching aftermarket opportunities.
Meidl comes with 25 years of experience in the trailer parts and service business, having run his own parts, service, and repair shop, Cleveland Semitrailer, LLC. His experience also includes selling parts for A&H Trucking and managing parts sales and service at Transport Services, Inc. During his career, he helped companies expand their aftermarket assets in addition to establishing strong dealer and customer relationships.
As Director of Engineering, Grow will manage the design and development of products, and coordinating all efforts of the engineering team. He is also undertaking the Customer Service/Warranty departments, ensuring quality services for customers.
With more than 20 years of engineering experience, Grow's last position was as Product Development Manager for Waltco Truck Equipment where he designed and improved products for increased functionality. Prior to that, he was Senior Mechanical Engineer for Alpha Technologies where he designed complex test equipment for the rubber and plastics industries.
Both Miedl and Grow will report to East Manufacturing Corp. President Dave de Poincy. "These positions are critical to the success of our company, and will be an excellent platform for long-term career growth," said de Poincy. "They have the background and leadership traits to help East grow the aftermarket and engineering segments of the business."
About JMJ Phillip:
Located in Troy, MI, JMJ Phillip is a leader in manufacturing executive search specializing in the placement of manufacturing, supply chain and information technology executives. For more than a decade JMJ Phillip has helped organizations grow and prosper by identifying and helping them retain exceptional leadership talent. To learn more about the company and its services, please visit http://jmjphillip.com/.