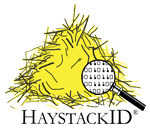 New York, New York (PRWEB) August 27, 2013
Haystack Information Discovery ("HAYSTACKID"), a leading provider of risk management and end-to-end technology-driven litigation preparedness and eDiscovery services, announced today that it has completed a major overhaul of its corporate website. The company has worked on the new website tirelessly to ensure it represents to excellence of the firm's staff members, procedures and brand.
This news comes at the latter end of a very busy summer, in which HAYSTACKID opened several new offices, was involved in myriad landmark projects and made serious headway on improving its already outstanding internal procedures and subject matter expertise.
"We felt as though our website was solid, but simply did not match the true spirit of our company, the brand image, our employees and, most importantly, what we offer to our corporate clients," Kevin Glass, HAYSTACKID's President and Chief Executive Officer, explained from his New York office. "Now, we know that our most significant digital footprint is aligned with our beliefs, skills, expertise and overall commitment to excellence and leadership in the industry."
The website still has the same URL, http://www.haystackid.com, but is now robust with success stories, mission statements, corporate information, services and solutions explanations and much more. It is also accompanied by the firm's long-standing blog, http://www.informationdiscoverydigest.com, and Twitter account, @haystackid.
HAYSTACKID intends to continue to publish white papers and other research projects on its websites to help current and prospective clients, as well as simply interested parties, learn more about the inner workings of the very novel industry in which the firm operates.
About Haystack Information Discovery
Haystack Information Discovery ("HAYSTACKID") provides corporate customers and their counsel with low-cost predictability options that allow accurate budgeting and forecasting of their discovery expenses without the additional cost of software, hardware, or implementation fees. With office across the world and processing centers throughout the United States, HAYSTACKID is ready and able to handle your largest case, and save your organization a tremendous amount of time and money.
Haystack Information Discovery is headquartered in New York City with offices in Boston, Chicago, San Diego, Denver, San Francisco and Paris, France.
Continue to visit us at http://www.haystackid.com or call (877.942.9782).
Contact:
media@haystackid.com
877.9.HAYSTACK (877.942.9782)