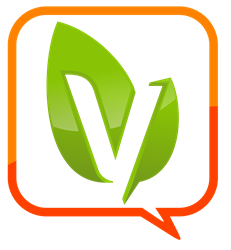 Done-For-You Facebook Updates For Less Than A Cup of Coffee a Day
(PRWEB) August 28, 2013
Most small business owners are just too busy or don't have the skills to update their Facebook fan page on a regular basis. They either leave their page blank or they just spam it with lots of coupons and offers.
Now small business owners can harness the power of Facebook without doing any extra work. SnappyVine.com has released a revolutionary, automated, done-for-you Facebook status update service for small business owners.
When a small business owner enrolls, they select from a wide range of topics for their Facebook status updates. Topics like motivational quotes, personal success tips, healthy eating, and more. SnappyVine.com also has industry specific updates for Auto Repair Shops, Salons & Spas and Dentists.
The small business owner selects the days and time of day for their updates. Based on their selections – SnappyVine.com delivers a month of high quality Facebook status updates into their Snappy Inbox.
Small business owners are in complete control. They can review, change or delete any upcoming updates. They can also schedule their own Facebook updates.
During the month, SnappyVine.com automatically posts the status updates to the business's Facebook Fan page. The small business owner can sit back and relax while SnappyVine.com does the hard work.
Business owners who have used SnappyVine.com get an average of 387% increase in their social media reach. They also create good will and happy fans – critical for growing a small business.
"Small business owners are just too busy to take advantage of Facebook . We do the hard work for them so they can use social media to get more customers without working more hours or spending a ton on marketing," said Greg Pitstick, co-founder of SnappyVine.com.
SnappyVine.com is a snap to use! There is a $1 trial offer for the first 30 days of automated updates. After the first 30 days, SnappyVine.com is less than a cup of coffee a day - $1.57 a day ($47 a month).
To learn more go to SnappyVine.com
About SnappyVine.com
Founded in 2013, SnappyVine.com specializes in providing done-for-you social media updates for small business owners and professionals. Ideal for the average non-technical business owner, the easy-to-use, cloud-based service requires no software and automatically posts quality updates to a business's Facebook fan page.