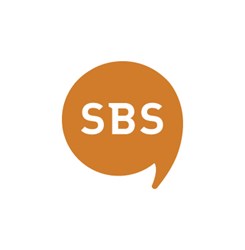 ...we believe that our goal of increased member participation in Director Nominations can be achieved by using electronic balloting.
Minneapolis, MN (PRWEB) August 27, 2013
Survey & Ballot Systems (SBS), a leading provider of election services and secure Internet voting systems, and National Information Solutions Cooperative (NISC), an industry leading cooperative that supplies information technology solutions, proudly announce the launch of a new online nominating system for NISC Board of Directors.
The web process, scheduled to launch in October of 2013, is designed to replace on-site voting that previously occurred at regional NISC caucuses. SBS, a provider of co-op election and voting services, was selected to create the customized system based on its track record with serving the cooperative community.
"As a technology company, NISC is always on the lookout for ways we can use technology to better serve and improve efficiencies for our members" states Vern Dosch, Chief Executive Officer at NISC. "After much discussion and marketplace evaluation, we believe that our goal of increased member participation in Director Nominations can be achieved by using electronic balloting. To ensure the process is to be conducted independently, utilizing proven technology in balloting and security, NISC has partnered with SBS. The electronic voting process will provide all NISC voting members with candidate information, convenience and the ability to participate in the process without the added expense of travel and time away from the office."
NISC members seeking nomination for the board have until September 15, 2013 to submit their names as candidates. Ballot information will be made available to eligible voting members on or before October 15, 2013.
About NISC
NISC is an information technology company that develops, implements and supports software and hardware solutions for our Members/Customers. We deliver advanced solutions, services and support to more than 650 independent telephone companies, electric cooperatives and other public power entities in 47 states, one U.S. territory, Palau and Canada. NISC is an industry leader providing information technology solutions for consumer and subscriber billing, accounting, engineering and operations, e-solutions, automated mailroom services, bill printing, third-party integration as well as many other IT solutions. NISC has facilities in Mandan, N.D., Lake Saint Louis, Mo., Cedar Rapids, Iowa and Shawano, Wis. and employs more than 920 professionals between the four locations. Additional information can be found at http://www.nisc.coop.
About SBS
You run elections, we provide the resources, services and security to make those elections highly successful. Since 1990, SBS has worked with the world's top associations, cooperatives, credit unions and member-based organizations to plan and manage their voting processes. Whether you need traditional paper balloting, online voting, on-site voting or a hybrid election, we have the expertise to make it happen. Let us be the independent third party to administer your election or provide you with the tools to run it yourself. Give us a call at 800-974-8099 or visit http://www.surveyandballotsystems.com for more information and we'll customize an election solution for your organization's unique needs.