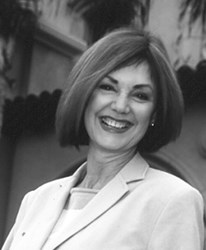 Every book has different levels of competition; however, results are typically evident after one month.
Issaquah, Washington (PRWEB) August 27, 2013
What if a system could harness the thousands of visitors who are using Amazon's search engine and send them to your Amazon book page? That is exactly what author and entrepreneur, Susan Gilbert, has created, giving maximum exposure with a new author promotion for authors seeking to attain page one status on their Amazon book page.
"I'm not one of those people who likes to track data, but I have known for a long time how important the Amazon algorithms are for selling books," said author and entrepreneur Joanna Penn in a recent review of Let's Get Visible by David Gaughran on The Creative Penn. "David talks about how the algorithm now pushes those books back down as fast as they rose, so when you launch, you want to have a slow start, with sales spaced out over time."
Susan Gilbert, marketing expert and author says her self-published eBook, "Klout Score: Social Media Influence, How to Gain Exposure and Increase Your Klout," has risen to the top using this new system and resulted in ongoing book sales long after the launch. "The self-published eBook has top ranking above two major publishing house books," she said. "Every book has different levels of competition; however, results are typically evident after one month." Gilbert adds that when a book reaches top rankings in Amazon, Google often follows suit which means more web traffic, contributing to more book sales.
Susan Gilbert is an Issaquah, WA-based entrepreneur who specializes in website development, social media and marketing done-for-you services. She has been a leading expert for online marketing since 2001 when she took her self-published gift book to #1 status. She is recommended by bestselling author Glenn Plaskin and by clients including author and Inner Sports founder, Garret Kramer, Diane O'Connell, founder and editorial director of Write to Sell Your Book, and Michele Rosenthal, author of Before the World Intruded. Susan Gilbert provides evaluation of websites along with VIP coaching for entrepreneurs and businesses.
For more information on Susan Gilbert and for a consultation, please contact Susan Gilbert at 425-200-5590. Also visit the website at susangilbert.com for more information.