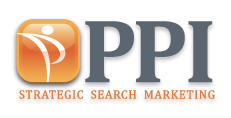 We're excited to expand our practice teams and client-facing staff to better serve our clients.
Atlanta, GA (PRWEB) August 27, 2013
Prominent Placement, Inc. (PPI), an Atlanta Search Engine Optimization Agency serving firms across the B2B tech sector, has added three new employees to its organic search and client-facing teams.
The addition of Aaron Abbott and Dionne N. Walker to its SEO practice team staff will allow PPI to expand organic and paid search offerings to keep up with frequently changing search needs. New account management hire Abby Scott will help PPI reinforce the friendly, professional customer service Atlanta's top B2B firms have come to count on.
"As search marketing changes and our client needs change, PPI is proud to respond with enhanced, expanded services," said Stacy Williams, CEO and founder of PPI. "We're excited to expand our practice teams and client-facing staff to better serve our clients and increase results even more."
As SEO and Analytics Manager, Aaron Abbott will oversee the conceptualization and day-to-day management of search strategy for PPI clients, with an emphasis on keeping client content and site infrastructure aligned with the latest developments in search. In his analytics capacity, Aaron will pull from his extensive background in Google Analytics to measure performance and turn insights into action. A native of Jupiter, Fla., Aaron holds a bachelor's in Advertising from the University of Florida , and a master's in Internet Marketing from Full Sail University.
Former journalist Dionne N. Walker will lend her knowledge of organic search and her content creation skills to her new role as SEO Associate. Dionne's duties include practical application of SEO strategy, from link nurturing and keyword research to site audits and online reputation management. Dionne will also specialize in local SEO management, helping improve client visibility in this rapidly expanding area of web marketing. A native of Ft. Washington, Md., Dionne holds a bachelor's in Journalism from the University of Maryland.
Abby Scott joins PPI as a senior account manager. Her role will include assessing account needs and performance and liaising between practice teams and client contacts to ensure smooth delivery of service. Abby's diverse experience in client service across various fields will help PPI continue to deliver a level of service that raises the bar. Abby is a native of Wichita, Kan. and holds a bachelor's in Advertising from the University of Florida, in Gainesville.
The staff additions come as PPI expands its award-winning service overall: PPI has recently enhanced its conversion rate optimization and web usability consulting offerings.
"PPI is delighted to announce these talented new team members as part of our continual efforts to improve the service we provide our clients," Stacy said.
About Prominent Placement, Inc.:
PPI is an award-winning Atlanta search engine optimization agency that grows sales pipelines for clients nationwide by increasing online brand awareness. As a pioneer in search engine optimization (SEO) and paid search services, we consistently deliver ROI that traditional marketing channels can't touch, with a level of client service that raises the bar. Since 2001, PPI has managed SEO and paid search strategies for clients across the U.S., empowering businesses to focus on what they do best. PPI's customized solutions are backed by hard numbers, giving decision makers the confidence they need to make smarter decisions. For more information, visit [http://www.prominentplacement.com.