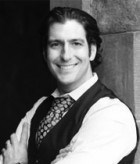 Bergen County, NJ (PRWEB) August 27, 2013
Haute Living Real Estate Network will continue to feature Joshua M. Baris as a preferred real estate professional. This unique circle of leading real estate agents presents opulent estates and extravagant properties to the affluent buyers and homeowners looking to purchase the foremost residential listings. Featuring properties with over-the-top amenities in the most exclusive locations, members of the Haute Living Real Estate Network ensure that readers are exposed to the finest that market has to offer.
About Haute Living Real Estate Network
The Real Estate media partner of Haute Living specializes in selecting top real estate professionals, thus creating the most prominent directory for exceptional listings. The network website is an online destination for all real estate related news, which features daily blog posts that provide up-to-date information on affluent markets and real estate developments. Access all of this information and more by visiting http://www.hauteresidence.com/.
About Joshua M. Baris
Joshua Baris is an award winning market leader and Real Estate expert who ranks in the top 1 percent of licensed real estate agents in the entire State of New Jersey. Joshua prides himself on his proven track record of utilizing social media and on-line marketing to successfully sell homes in an ever-changing Real Estate market. By connecting "Real Estate In Real Time," New Jersey homebuyers and sellers benefit from the greatest results possible. For a 2nd consecutive year, Joshua Baris has been named a FIVE STAR® Agent in New Jersey Monthly Magazine for New Jersey Top Real Estate Agents.
Baris has been referred to as "The Realtor to the Stars" as he appeared with his clients Coco and Ice T on the Series Premier of E! Network's hit reality show Ice Loves Coco. He successfully placed the actress /model into Coco's World headquarters in Weehawken, NJ. Joshua also represents professional athletes including NBA players from the NJ Nets as well as other high net worth clientele. Josh is continuously interviewed for his New Jersey Real Estate expertise by various publications such as The Record, The Street, The Real Deal New York and NorthJersey.com to name a few. Joshua has been hand selected by Top Agent Magazine to be their featured cover agent for New Jersey.
He has also been chosen as the exclusive Real Estate Agent for the Haute Living Real Estate Network. Additionally, Who's Who In Luxury Real Estate honored Joshua Baris by including him in their prestigious network of fine high-end brokers and firms.
To Learn More: Visit Joshua M. Baris' Haute Real Estate Network Profile.