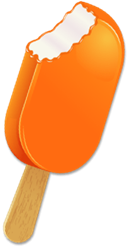 Online valuations are one of the fastest growing ways to sell your car.
Portsmouth, Hampshire (PRWEB UK) 28 August 2013
Imperial Car Supermarkets have taken the hassle out of selling your car with their new, fair car buying service CarLolly.
By entering a few details online at http://www.carlolly.co.uk you'll get a quick and simple valuation, then just take your car to one of the Imperial Car Supermarket showrooms and they'll buy it.
Based in either Portsmouth, Southampton or Fleet, car sellers can go along to swap their car for a cheque or part exchange for another vehicle.
Valuations are made using the Current Auction Prices (CAP) database. CAP uses values designed to reflect actual market values so customers know they're getting a fair deal.
Neil Smith from Imperial Car Supermarkets said: "Online valuations are one of the fastest growing ways to sell your car. Customers love the hassle-free element. By doing it with us you also get a great face-to-face service and can part exchange for one of the hundreds of cars we have."
He continued: "The service is designed to be a simple three-step process: online valuation - onsite car check - payment. We've had so many customers come to us with horror stories about private deals and being knocked down on price that we're proud to offer a fair and personal service."
http://www.carlolly.co.uk
http://www.imperialcarsupermarkets.co.uk
For further information please contact Steve Rad:
steve(at)radweb(dot)co(dot)uk
Portsmouth, UK Office:
+44 (0)33 33 444 505
12 Acorn Business Centre,
Northarbour Road,
Portsmouth,
PO6 3TH