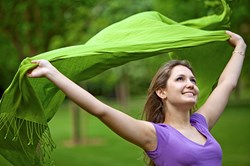 In addition to individual and group counseling, we offer less traditional methods such as acupuncture, meditation, massage, and yoga.
Ocala, FL (PRWEB) August 28, 2013
For most people, an addiction to drugs or alcohol is not something to be proud of. However, those with substance abuse issues no longer have to feel ashamed asked for help. Alcohol Treatment Ocala is striving to remove any stigma from seeking treatment for drug and alcohol abuse. Every person's addiction story is different, and the certified addiction specialists are devoted to understanding patients and creating an individualized treatment program to encourage successful sobriety. The face of addiction is predominately negative, but Alcohol Treatment Ocala is dedicated to promote a sense of dignity while seeking treatment for addiction.
Most addicts feel an intense struggle when seeking treatment for their substance abuse. Kevin B., a certified addiction specialist, describes how, "Many people try to hide their substance abuse problems, and are under the assumption that entering treatment and asking for help will open them up to judgment they have tried hard to avoid." He adds, "No one chooses to become an addict, but they must choose to seek help. This should be applauded instead of judged."
Alcohol Treatment Ocala does not take the traditional, formulaic approach toward rehabilitation, which can cause individual patients to get lost in the standard approach to drug and alcohol addiction. Instead, Alcohol Treatment Ocala has reinvented old-fashioned treatment methods, with each patient being evaluated and treated according to their own individual needs.
"In addition to individual and group counseling, we offer less traditional methods such as acupuncture, meditation, massage, and yoga. Our drug and alcohol rehabilitation programs provide people with tools to help them overcome addiction even after they have left the treatment center," explains Kevin.
Creating awareness is one way to remove the shameful stigma surrounding substance abuse. Family counseling sessions play a huge part during recovery at Alcohol Treatment Ocala. Kevin says, "We work to diminish feelings of rejection and judgment from family and close friends during counseling sessions. These sessions create a sense of unity, and make the patient aware of the solid support system available outside of the treatment center."
Overcoming the struggle with drugs and alcohol no longer has to be lonely or shameful. Seeking help for addiction is honorable, and with the newest addiction treatment methods on display at Alcohol Treatment Ocala, addiction specialists treat patients with respect and esteem while helping them stay clean and sober.
About Alcohol Treatment Ocala:
Alcohol Treatment Ocala is an alcohol and drug addiction treatment center. With the help of our certified addiction specialists and individually designed treatment programs, people with addiction problems can triumph over substance abuse. If you are looking to beat your addiction, please visit our website at http://www.alcoholtreatmentocala.com, or reach us by phone at (352) 289-0995.