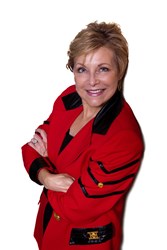 "We are blessed to celebrate 7 years of recognition and look forward to the continued growth of our business", states
Keresa Richardson, President of Benjamin Franklin Plumbing of Dallas.
Dallas-Ft. Worth (PRWEB) August 27, 2013
For businesses that made the 2013 Inc. list of fastest-growing private companies, a sluggish economy hasn't halted their stellar growth. In fact the median growth rate of the current year's Inc. 500|5000 companies is an impressive 142 percent. The companies on this year's list report having created over 520,000 jobs in the past three years, and aggregate revenue among the honorees reached $241 billion.
One of these great performers is Benjamin Franklin of Dallas(BFP), a plumbing company that primarily services residential customers in the DFW metroplex. In the last 3 years, BFP has witnessed a sales growth of 151percent. President, Keresa Richardson attributes much of her company's success to a professional and dedicated staff.
Benjamin Franklin Plumbing has also established itself as "The Punctual Plumber", pledging to pay its customers $5 for every minute they're late. The company's dedication to customer service has earned it 8 consecutive Consumers' Choice Awards in the category of Residential Plumbers.
Inc, founded in 1979 and acquired in 2005 by Mansueto Ventures, is the only major brand dedicated exclusively to owners and managers of growing private companies, with the aim to deliver real solutions for today's innovative company builders. The brand's monthly reach currently exceeds 6,000,000 people. "We are thrilled and honored to once again be recognized as one of the fastest growing companies in America", Richardson proudly states.
One of the key challenges faced by BFP is finding talented plumbers. The company currently employs 70 people but is always searching for additional quality plumbers. Richardson knows this challenge is critical to the future growth of her business. When it comes to professional, quality service, Benjamin Franklin Plumbing knows there's no room for compromise.
For more information about Benjamin Franklin "The Punctual Plumber"
CONTACT:
Amber Gaige, Vice President of Marketing
Amber.Gaige(at)BenFranklinPlumbing(dot)com
About The Consumers' Choice Award:
Established in 1987, the Consumers' Choice Award® identifies and promotes businesses that deliver customer service excellence. The Consumers' Choice Award® has retained a leading independent research firm to conduct surveys in U.S. cities; Columbus , Atlanta, Dallas, and Houston. The winners are determined by consumers and not by a panel of judges. The survey covers a broad range of categories of interest to both the public and business communities. Its purpose is to publicly identify those establishments that have been voted by consumers as being their choice for excellence. The Consumers' Choice Award® is a most prestigious tribute to local businesses that serve their communities well. The program is encouraged by all levels of government and by business leaders. Find out more about The Consumers' Choice Award® by visiting http://www.consumerschoiceaward.com/ .