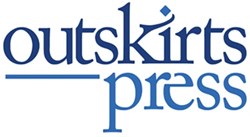 Outskirts Press, the fastest-growing full-service self-publishing and book marketing company today announced its top ten titles for July.
Denver, CO (PRWEB) August 27, 2013
Alphabetically, its ten best performing self-published books for July were:

Bittersweet by Colette Nance
Critter Golf II: Chaos at Owl's Nest by Randy Cochran
A Garland for Ashes by Hanna Zack Miley
Going Green Using Diatomaceous Earth How-To Tips by Tui Rose RN
Grief, Guts and Grace by Joan Theriot-Broussard
The Last Buffalo by Ed Kienzle
Mary & Me Beyond the Canvas by Susan Van Sleet
Mystical Speed by Hubert Guscott
Truth or Lies, Life or Death by Leonard Almond
You Can't Pretend the Truth Away by Cheryl Roach-Thorpe
All these books, and other Outskirts Press titles, are available from all major online retailers like Amazon, Barnes & Noble, Powells, Books A Million, and others, plus conveniently from the Outskirts Press Direct bookstore at http://outskirtspress.com/bookstore for discounts ranging from 10%-55%.
About Outskirts Press, Inc.
Outskirts Press offers high-quality, full-service self-publishing and book marketing services for writers and professionals who are seeking a cost-effective, fast, and flexible way to publish and distribute their books worldwide while retaining 100% of their rights, 100% of their profits, and 100% of the creative control. http://www.outskirtspress.com.
Outskirts Press, Inc., 10940 S. Parker Rd - 515, Parker, Colorado 80134
http://outskirtspress.com 1-888-OP-BOOKS