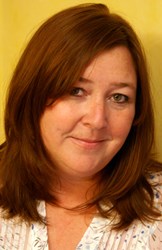 Ramsey, NJ (PRWEB) August 27, 2013
Memory Care Living, a provider of specialized housing and care for older adults with Alzheimer's or dementia, today announced that it has appointed a new Director of Programming. Christine Berkner will lead the effort to develop a comprehensive enrichment program for Memory Care Living's 12 homes, which will be designed to create physical, spiritual, creative, cognitive, and social fulfillment for residents.
"Christine has extensive experience working with older adults with memory impairment challenges, and understands the importance of both a daily routine for our residents and the positive effects enrichment activities can have on balance and wellbeing," said Erik Hammerquist, Senior Vice President of Operations at Memory Care Living. "Adding Christine to the Memory Care Living team helps meet our goal of continuously improving and expanding upon the services and care we provide for our residents so they can age in a home-like environment for as long as possible."
Christine has a background in art therapy and more than 20 years of experience working with the senior living community and older adults with Alzheimer's and dementia. In her new role, she will work closely with Memory Care Living activity coordinators to create an enrichment program that can be tailored to each home and resident. Programming will include physical exercise, such as walking clubs and chair dancing intended to maintain physical fitness and prevent falls; art classes that experiment with different media; and life skills development so residents can feel like they are contributing to household operations. The new programming will add new structure and depth to our homes' existing programming model.
"When I was in grade school, my grandmother was diagnosed with early onset Alzheimer's, so I experienced firsthand a loved one going through the phases of dementia," said Christine. "This experience plays a critical role in my commitment to working with older adults who are faced with memory impairment challenges. I'm looking forward to making a positive impact on Memory Care Living residents and their families."
Prior to Memory Care Living, Christine worked as a consultant for activity and therapy services, helping local New Jersey facilities and healthcare companies. She also served as Director of Therapeutic Recreation at CareOne at Valley for fifteen years where she was responsible for the development and implementation of a recreational activities program targeting the physical, social, emotional, psychological, familial, cultural, communal, spiritual, and cognitive well-being of residents at the 120 bed geriatric facility. She earned a Bachelor of Fine Arts degree from State University of New York, Buffalo and a Master of Science degree in Art Therapy from the College of New Rochelle.
Memory Care Living provides ongoing care and support services for people with Alzheimer's and dementia, in a home-like environment. Located in 12 residential communities across northern and central New Jersey, each home offers private bedrooms, comfortable community rooms, and home cooked meals each day. At one fixed rate that does not fluctuate based on the level of care, Memory Care Living allows residents to age in place without the stress of fluctuating costs.