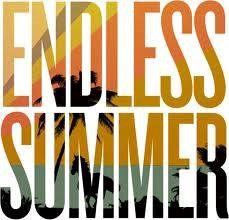 Delray Beach, FL (PRWEB) August 28, 2013
Halfway There Florida, a sober halfway house located in Delray Beach, Florida, celebrates Endless Summer with events and projects for addiction recovery. Residents have been having fun this summer expanding their skills and building relationships, all while continuing on their path to sobriety. Endless Summer can best be described as a never-ending summer camp, allowing our residents to enjoy the warm summer days and nights while learning to live a sober life with the support of their peers and our counselors.
During Endless Summer, residents attended a Miami Marlins baseball game and took trips to the beach for snorkeling, fishing, and swimming. These outings are an important part of the recovery process because they help reinforce that it is possible to have fun without drugs and alcohol. For many of the residents, it may have been years since they had enjoyed a day just having fun with a group of friends while sober. Too many addicts have included drugs or alcohol in their social interactions to the point that they have to re-learn how to have fun while sober.
Other activities throughout the Endless Summer program include arts and crafts projects on the Saturday Draft Days. These projects taught new hobbies to residents and provided an opportunity for creativity and expression. For many of our recovering residents, these new hobbies can provide a lifelong interest as well as a positive way to express emotions. Some of the projects residents completed this summer included making dream catchers, painting and decorating treasure boxes, shell projects, and creating tie dye shirts, just to name a few.
Endless Summer provided a wealth of activities designed to offer something that every resident could relate to and enjoy, while at the same time encouraging them to step beyond their comfort zones and try something new. This summer, residents also had the opportunity to enjoy gardening, snorkeling, and beach fishing, providing fun opportunities to enjoy nature, friendships, and new experiences.
Halfway There Florida is a sober living experience for men and women in the early stages of recovery from drug and alcohol addiction. Halfway There Florida provides a family home environment to assist the recovery process, and it even allows residents to bring their pets for added comfort, convenience, and stability. Many residents choose stay for more than a year, further providing a family environment and strong peer relationships to assist in recovery.
Halfway There offers a comprehensive halfway house program and a wide variety of support programs, designed to offer customized support for a healthy, addiction-free life. Programs include Fun-in-Recovery, such as the Endless Summer program, and Job Placement assistance.
For more information about the Endless Summer event or about drug and alcohol treatment, please contact Halfway There Florida at 561-245-2260 or visit http://halfwaythereflorida.com/.