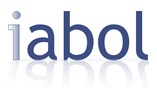 For the first time developers have a quick and easy way to integrate a shipping solution into their various applications.
Atlanta, GA (PRWEB) August 27, 2013
ABOL Software Inc., a leading provider of multi-carrier shipping software, announced today it has launched a powerful new shipping API developer portal. The launch is in conjunction with the much anticipated release of version 3 of the iabol shipping API. According to CEO, Maik Goettel, the release also includes a Simple API. For the first time developers have a quick and easy way to integrate a shipping solution into their various applications.
There is growing proof that the shipping API is a core piece for online retailers and marketplaces. The latest news of shipping API's popping up from 3rd party companies with little or no shipping experience validates the growing demand for solutions.
ABOL Software is in a unique position to offer a superior API solution based on more than 19 years of building close relationships with carriers worldwide and extensive investments into new and emerging technologies.
With the iabol shipping API developers gain access to shipping methods for all shipping services that cover more than 60 domestic and international carriers. Included carriers are UPS, FedEx, DHL Global Mail, DHL Express, USPS, Yodel and many more. CEO, Maik Goettel states that many of the 60 + carriers do not offer their own API's. That is where iabol comes in. With the iabol API shippers can generate compliant labels for any supported carrier. All through a single API.
The API offers features such as pushing order details into iabol for shipping, obtaining rates for carrier services , global address validation and cleansing prior to shipping , data submission to produce carrier compliant labels for shipping, voiding to cancel a shipment that is no longer needed, closeout for manifesting to the carrier, and tracking for delivery status and footprint visibility. Visit the new portal by going to http://dev.iabol.com.
ABOL Software standardized the shipping process and can also integrate with existing or new business processes.
About ABOL Software, Inc.
ABOL Software is a privately held software services company founded in 1994. ABOL streamlines the flow of information between customers, shippers and processes. By supporting high-speed processing and architecture for large volumes, their systems automate the shipping process and manage compliances for all supported carriers.
For additional information about this release, contact Stephan Roode, Director of Marketing and Sales , ABOL Software, Inc., 413 Creekstone Ridge, Woodstock, GA 30188, http://www.iabol.com/. Ship Anytime, Anywhere.